Introduction to Risk Communication (IRC-01)
Risk Communication Course Singapore
Capability
Cut through crisis fatigue and uncertainty with lucid, trustworthy content.
Risk Communication Course
Risk communication is an interdisciplinary practice of behaviour, context, and dialogue. Unlike the short term, acute strategy of crisis communication, risk communication is a long term, ongoing system designed to protect individual, social, and environmental health with credible messaging. Introduction to Risk Communication explores the design and dissemination of information for increased trust and compliance, while reducing anxiety.
In addition to the implications for application presented by the ongoing COVID-19 pandemic, the course draws from a spectrum of best practice cases including food safety, seatbelt, and climate change campaigns with compelling communication outcomes. This course is covered by the ASEAN subsidy for eligible participants.
Check my eligibility for ASEAN subsidy

You are eligible for ASEAN subsidy if you are:
1. Legally resident in any of the 10 ASEAN member states, and
2. Enrolling any time from 1 January 2021 to 31 December 2021, regardless of the actual course dates.

Legally resident in any of the 10 ASEAN member states:
The subsidy will apply to you if you are currently holding citizenship, permanent residence, or settled status from:
› Brunei
› Cambodia
› Indonesia
› Lao PDR
› Malaysia
› Myanmar
› The Philippines
› Singapore
› Thailand
› Viet Nam

Enrolling within the ASEAN subsidy period:
The ASEAN subsidy period applies to the date of enrolment, and not to the course session itself, which can be outside this period. ASEAN subsidy is applied immediately at the point of enrolment.

Example 1: ASEAN subsidy will apply
Participant enrols on 23 October 2021 for a course that is starting on 18 March 2022. The date of enrolment falls between 1 January 2021 and 31 December 2021. ASEAN subsidy will apply.

Example 2: ASEAN subsidy will not apply
Participant enrols on 10 February 2022 for a course that is starting on 18 March 2022. The date of enrolment falls outside of 1 January 2021 and 31 December 2021. ASEAN subsidy will not apply.

You can apply the ASEAN subsidy to your enrolment directly from your course enrolment form below. For further queries please call +(65) 6573 7370 or contact us →
Fee and subsidy
S$550.00 (S$229.18 after ASEAN subsidy)
Duration
1 day (9:30am – 4:30pm)
Delivery
Live-streamed interactive
Maximum 1 participant
Requirements
Conducted in English
Course modules
Modules offer participants comprehensive insights into the subject matter, drawing from academic and industry research.
1

Communication as risk intervention
Risk communication vs crisis communication
Behavioural and contextual approaches to communication
Anthropology and risk-based decision making
Communicative equality in risk contexts
Uncertainty and urgency
Choosing a risk communication framework
Audience engagement paradigms
Communication fatigue management
2

Risk communication strategy
Risk communication nodes in organisations
Disseminating information with efficiency
The influencer injection
Mitigating misinformation
Working with the media
Cross-platform strategy
Collaborative approaches to risk communication
Integration with existing communication strategies
3

Writing with credibility
One language, multiple meanings
Seamless verbal-visual alignment
The narrator's role and voice
Actionable risk writing
Oversimplification of risk
From complexity to coherence
Audience insights for risk writing
Standardisation of terminology
4

Writing with empathy
Leveraging confirmation bias
The customer service balance
Stress and risk communication
Anticipatory guidance principles
Expressed and unexpressed emotions
Validation, not trivialisation, of worry
Social media platform considerations
Managing fear and anger
5

Beyond your course
Learning continues long after a course ends, with lifelong access to all of your instructors, through CCIL Qrowd™. Regular one-on-one consultations, and sustained guidance mean personalised, ongoing support for risk communicators.
Course objectives
Delivering clear professional learning outcomes for people of all abilities and ambitions.
I will understand:
Multiple approaches to risk communication
Elements of a risk communication strategy
Principles of writing for risk contexts
I will be able to:
Build and scale a risk communication strategy
Act on audience insights and understanding
Write with clarity and empathy
Course applications
Relevant and reliable training that meets the demand for increasingly sophisticated communication skills.
Medical anthropology, behavioural science, communication theory, and linguistics converge in risk communication principles, with the purpose of developing meaningful, responsible, and actionable messages. As risk communicators, we are fighting against audience anxiety, crisis fatigue, deliberate acts of disinformation, complaints, confusion, and the strain on our own mental and professional resources.
The responsibility of communicating risk may seem to be the realm of experts, but in reality, risk communication is everyone's domain. From administrative staff writing office circulars about routine COVID-19 testing, to a car-sharing service driver asking a passenger to wear a mask, conversations about risk on the ground are ultimately responsible for the protection of human and environmental well being. Parents and children, teachers and students, service staff and restaurant patrons — every individual participates in the risk communication paradigm and shapes discourse around public health.
An effective risk communication framework takes a research-based approach to behaviour, context, and compliance, to help nudge individuals and groups toward healthier decisions and more successful responses. Risk communicators shape and structure messages in their area of communicative influence, with multimodal strategies incorporating varied narrative voices and audiences. On digital platforms where fake news can blur the boundaries of fact, clear and empathetic writing skills form a significant part of a risk communicator's toolkit.
This course's approach to risk communication is grounded in theory, but presented in a pragmatic and accessible manner. It is suitable for any individual or team who is communicating about risk with citizens, employees, customers, partners, public organisations, NGOs, and the media.
Deepa Vijayan is a trainer and senior communications specialist for government, finance, education, STEM, hospitality, and nonprofit sectors in Singapore and Southeast Asia. Deepa's practice areas are content marketing, digital culture, branded & corporate storytelling, and arts communication. Her focus is on the intersections between communication and digital culture, healthcare, religion, and the arts.
Deepa is currently completing another degree in religious studies from the University of London. She is part of the interfaith fellowship programme at the Centre for Interfaith Understanding (CIFU) in Singapore. She has led the team at Quantico CCIL since its founding in 2005 and continues to take a hands-on approach to training our participants in the areas of digital marketing, storytelling, and arts communication. More on your convenor →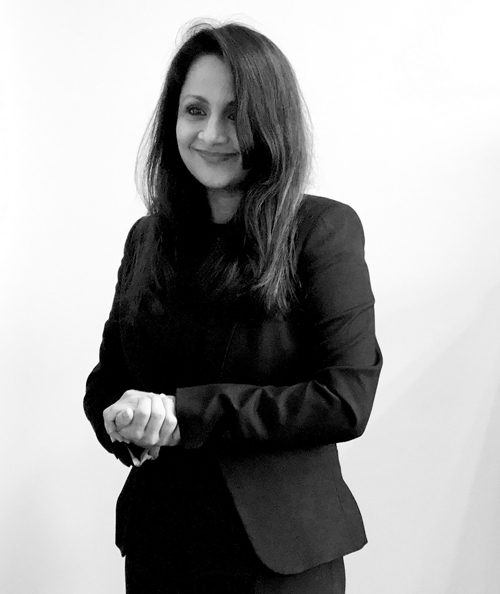 Course schedule
Pick your own course dates for groups of 3 and more. Use the enrolment form below to choose your preferred dates, or set your own schedule.
Today is:


Tuesday
Risk Communication Course (Nov 2021)
Risk Communication Course Singapore
1 Tampines North Drive 1, 528559 Singapore The Quantico Centre for Communication & Information Literacy Pte. Ltd. Live-streamed
Lead Instructor: Deepa Vijayan →
Tuesday
Risk Communication Course (Dec 2021)
Risk Communication Course Singapore
1 Tampines North Drive 1, 528559 Singapore The Quantico Centre for Communication & Information Literacy Pte. Ltd. Live-streamed
Lead Instructor: Deepa Vijayan →
Set my own dates
For a group of 3 or more
A group of 3 or more participants have the added flexibility of setting their own course dates. Select 'Set my own dates' from the 'Preferred date' dropdown, in the course enrolment form. Enter some dates of your choice and we will confirm one with you.
Course enrolment
Enrol for your course and apply the ASEAN subsidy.
Terms and conditions
Please read and understand the terms & conditions → before proceeding with this service or contact us for further clarification.
Data security
Data on this website is securely processed and is used solely for the purpose of communicating with you about your enrolment or queries. Enrolment forms have additional layers of protection that comply with strict data security policies.
Instant assistance
Call us at +(65) 6573 7370 or email [email protected] We will typically respond to emails within 20 minutes during business hours and in 1 day over holidays and closures. View business hours
Monday – Saturday:
8:00am – 8:00pm
Sunday:
9:00am – 3:00pm
Holidays and closures:
› New Year's Day
› Lunar New Year
› Good Friday
› Labour Day
› Vesak Day
› Hari Raya Puasa
› Polling Day
› Hari Raya Haji
› National Day
› Deepavali
› Christmas Day
› New Year's Eve