Quantico Centre for Communication and Information Literacy
Attend your copywriting course
Your course benefits
We'll help you get the most from your copywriting course. Learn what topics are covered, how your course is conducted, and which training skills are targeted. For full course details please visit the copywriting course page [+].
Proficiency
Fill the need for increasingly sophisticated communication skills and problem-solving strategies. Write with authority and create clean, convincing copy that moves audiences to prioritise your content.
Abilities
Reframe your intentions into focused and persuasive messages that attract, retain, and grow audiences. Use your new skills to build lasting commercial value for your business and stakeholders.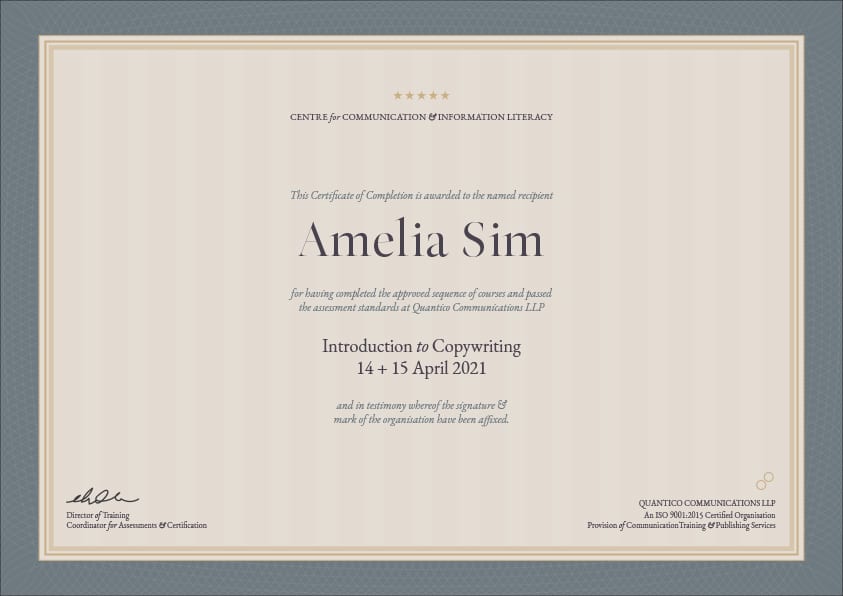 Recognition
Complete the full course and receive your official certificate of completion at the end of the two days. You can also choose to add a proctored examination, two weeks after your course, to attain professional recognition1.
1Proctored exams are assessed by external invigilators.
"An eye opening course on content! The instructor is not only a subject-matter expert, but also an amazing teacher — which is extremely rare talent. I enjoyed every minute of it!"
Jin Kang Møller
Author of The Simplicity Playbook for Innovators
98%

5-star rating
98% of all participants have rated this course 5 out of 5 stars, and 100% of all participants have rated the course at 4.5 stars and above2.
2Based fully on open polls and publicly posted reviews.
Instructors
Learn from world-class instructors. Meet the CEO of a Fortune 500 company, a local world-record holder, and the academics who form Quantico CCIL's in-house training team [+].
Modules and enrolment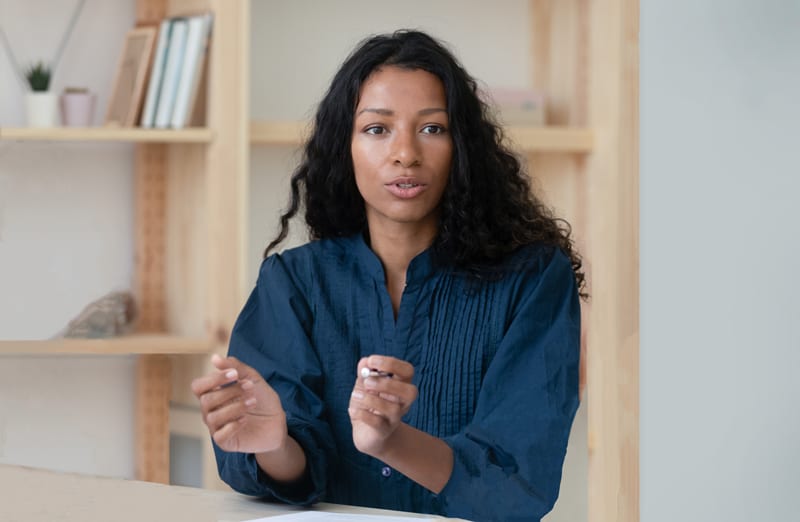 Visit the copywriting course page [+] to see the full list of modules, course schedule, and enrol in your copywriting course.