Custom Content Courses
.
Your learning requirements are unique. Let's design a one-of-a-kind course experience just for your team, organisation, or brand.
Shaping and Sharpening the World's Brightest Minds.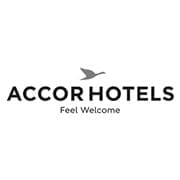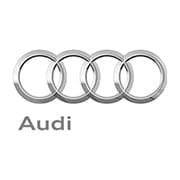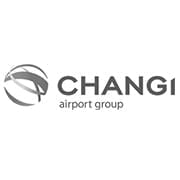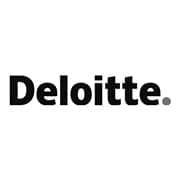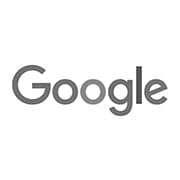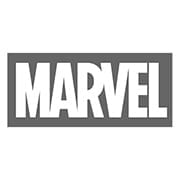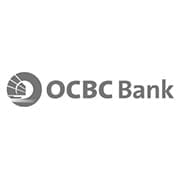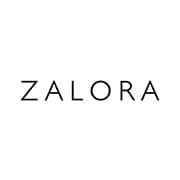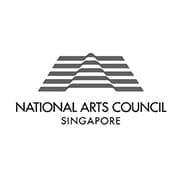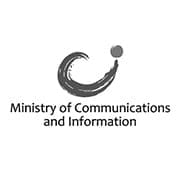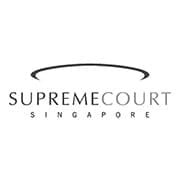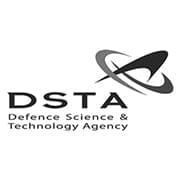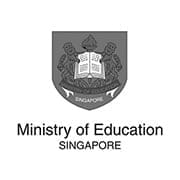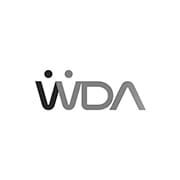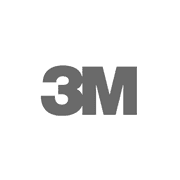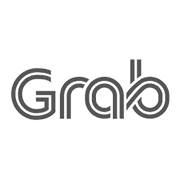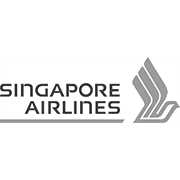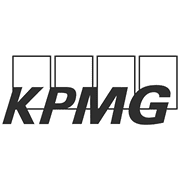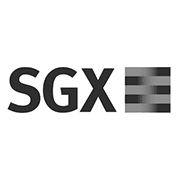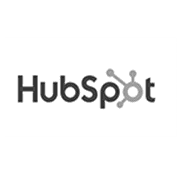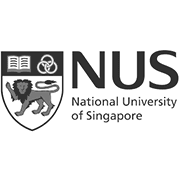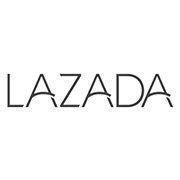 Advancing Your Abilities.
Your organisation is unique: as are your teams, your goals, and learning aspirations of your employees. At Quantico, learning is not about plucking modules from existing courses. When we customise a workshop for you, we're assembling a curriculum from scratch — one that fits purely and precisely with your organisation's infrastructure and its future. So your custom workshop will always be a product of forward-thinking design, and genuinely one-of-a-kind.
Customise Flagship Workshops.
Introduction to Copywriting
Introduction to Content Marketing
Introduction to Technical + Editorial Writing
Introduction to Web-Writing
Introduction to Authorship
Introduction to Publishing
Introduction to Digital Culture
Introduction to Social Media
Craft Your Own Workshops.
Build your own unique workshop from Quantico's library of modules. Choose and combine topics across different workshops to craft your own hybrid learning experience. The following is a list of the most recent (June – December 2016) custom workshops and courses:
Writing Media Releases for Government and Public Sector Agencies
Copywriting to Appeal to Millennial Audiences
Engaging Generation Z in Workplace Communication (Automotive)
Copywriting for Hospitality and Gaming Industries
Digital Culture and the Financial Industry
Social Media Campaign Idea Generation
Branded Storytelling for Fintech Startups
Content Marketing for the Arts & Heritage Sector
Naming Workshop for Pharmatech
Copywriting Lunchtime Talk for the Education Sector
Search Engine Optimisation for Government Websites
Writing for the Web: A Retail and E-Commerce Approach
How We Create Custom Workshops + Courses.
Doing the best work
Your custom workshop is about helping you do the best work you can, by giving you the tools to build amazing content experiences for your brand and its audiences.
Collaborating to create
Each workshop is a collaboration of expertise between you and Quantico, to create real, relevant, and robust competencies that your teams can immediately internalise and apply.
Making bold progress
A problem is only a problem if there's no solution. Your workshop is always a product of knowledge and control, so your teams make the biggest impact on the widest scale.
Delivering global quality
Every workshop at Quantico is developed within the ISO 9001:2015 framework so you can be sure of total accountability and the best international quality standards.
Proprietary Tools
Quantico's proprietary tools are the foundation of our quality. Tools and frameworks are a result of extensive research and are robust enough to work across constant industry changes.
Digital Mindset
Each workshop builds digital literacy and makes approachbale the most intimidating concepts so that your content assets can grow and thrive across digital and analog environments.
Cross-Disciplinary Learning
The intersections between diverse disciplines provide untapped opportunities for worthwhile solutions. Quantico's cross-disciplinary approach opens channels for learning application in any context.
Experiential Application
Every workshop produces immersive conditions where participants are wholly invested in the learning application. This is how we create and propagate better and more intelligent ideas with higher retention rates.
Call us at +(65) 65737370, email us at group@qc.sg or use the form below
Let's Talk More About Your Customised Learning Goals.
Get in Touch, Or Call Us At +(65) 6573 7370
Your data security is important. After submitting, please allow up to 60 seconds for your details to be securely processed. Please refer to our Policies and Terms and Conditions [+] (opens in new tab) for complete details on PDPA requirements.
Training The Best + Brightest.
A – F
A*Star
AccorHotels Asia Pacific
AccorHotels Greater China
AccorHotels Hong Kong
ACE Insurance
Adam Khoo Learning Technologies Group
Agency for Integrated Care
AIA
AIESEC International
Alliance Era Pte Ltd
Art Science Museum (ASM)
Asia Pacific Maritime Trade Show
Asia Television Forum
Audi
AXA Insurance
BAG Networks
Baiduri Bank
Baron's Strong Brew
BASF
Bayer CropScience
Bethesda Care and Counselling Centre
BlackBlue Media Group (BBMG)
Boys' Town Singapore
Brother International
Bureau Pte Ltd
BusinessChina
Canadian Chamber of Commerce
Canopy Design
Chan Brothers Travel
Charities Aid Foundation South East Asia
CHIJMES
Civil Service College (CSC)
ClearPath Sdn Bhd
Confex MICE
Contact Centre Association of Singapore
DBS Bank
DBS Vickers
Deloitte
Delphys Singapore
DigitasLBi
Dow Chemical Company
DST Telecoms Brunei
Duke-NUS Graduate School of Medicine
Duo Studio
Employment and Employability Institute (e2i)
Esplanade Theatres By The Bay
Evolve Mixed Martial Arts
Fairfield Methodist Alumni Association
Far East Management Pte Ltd
Far East Hospitality Pte Ltd
Fullerton Financial Holdings
G – N
Gems Advisors (Asia) Pte Ltd
George P. Johnson
Gold Roast White Coffee
Goodrich Global
Google
Grand Mercure Singapore Roxy
Hai's Pte Ltd
Havas Media Pte Ltd
Hitachi
ibis Singapore
Ikeda Spa
Infocomm Development Authority (IDA)
INSEAD
International Data Corporation (IDC)
Institute of Singapore Chartered Accountants (ISCA)
Institute of Technical Education (ITE)
Intercontinental Hotel Group (IHG)
International Enterprise (IE) Singapore
IP Academy Singapore (IPOS)
Iron Ore Week Singapore
Isobar
Kinzo Vietnam
Knowledge Management Solutions (KMS)
Kuo Chuan Presbyterian Primary School
Kwanpen
Lantiq Asia Pacific Pte Ltd
Lazada South East Asia
Lazy Lizard Restaurant and Bars
Make It Work
Marina Bay Sands
McCann World Group
MediaConcepts
Metro
Mendaki (Yasan Mendaki)
Mindshare
Ministry of Communications and Information (MCI)
Ministry of Defence (MINDEF)
Ministry of Education (MOE)
Ministry of Manpower (MOM)
Momenta
MUIS
Nanyang Technological University
National Council of Social Service (NCSS)
National Health Group Diagnostics (NHG)
National University of Singapore (NUS)
National University of Singapore Society (NUSS)
National Youth Council Singapore (NYC)
Navis Capital
Neo Garden Catering
Nippon Paint
Ngee Ann Polytechnic
Novotel
NTUC
O – Z
OCBC
Omron
One World International School
Peatix
People's Association Singapore (PA)
Persatuan Permudi Islam Singapura
POSB Bank
PPIS
PSA Corporation Ltd
Quadmark
Reed Exhibitions
Regent Corp-Werkz
Republic Polytechnic
Ricoh
Ripe Australian Fruit Juices
River Safari
RMA Contracts Pte Ltd
ScreenSingapore
SE10
Shenton Wealth Holdings
Singapore Exchange (SGX)
Singapore Furniture Industries Council (SFIC)
Singapore Institute of Management (SIM)
Singapore Kindness Movement
Singapore Polytechnic
Singapore Pools
Singapore Post (SingPost)
Singapore Science Centre
Singapore Swimming Club
Singapore Tourism Board
Singapore Zoo
Singtel Telecommunications Pte Ltd
Singtel Mobile Pte Ltd
Sofitel Philippine Plaza Manila
Sofitel So Singapore
Somfy Pte Ltd
ST Electronics
Standard Chartered Bank
Starhub
Sysmex
TUM Asia
Upnixt
Upper Storey Pte Ltd
Vantage Point
Warees Investments Pte Ltd (MUIS)
Wesley Methodist Church
Wildlife Reserves Singapore
WineTime Singapore
Workforce Development Agency (WDA)
Zalora
Zurich Insurance
100% Design Singapore
3M