Humanising Communication.
Setting exceptional standards. Every time. Everywhere.
The Quantico Centre for Communication and Information Literacy conducts professional copywriting, content marketing, and branded storytelling courses in Singapore and Southeast Asia. Our training has been trusted by regional governments, NGOs and NPOs, charities, Fortune-500 businesses, and startups, since our founding in 2005. Our courses prepare participants to meet the demand for increasingly sophisticated communication skills, problem-solving strategies, and information literacies that yield lasting results.
Shaping and sharpening the world's brightest minds.
Clients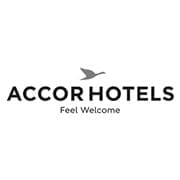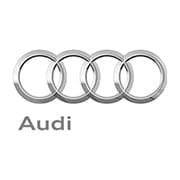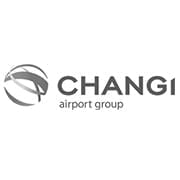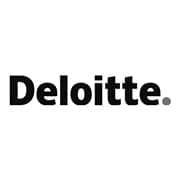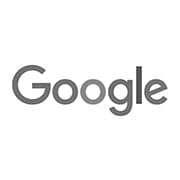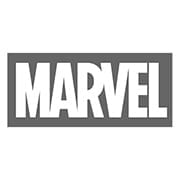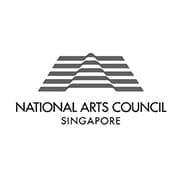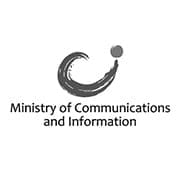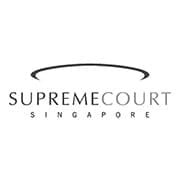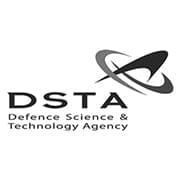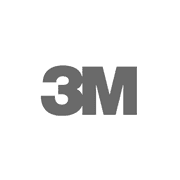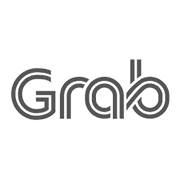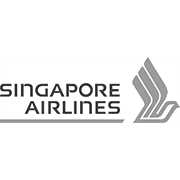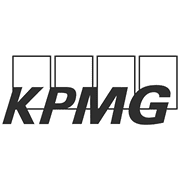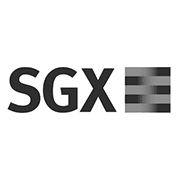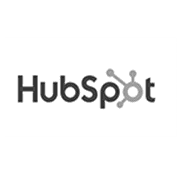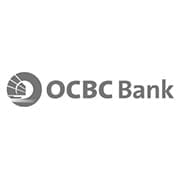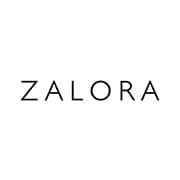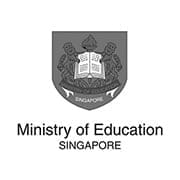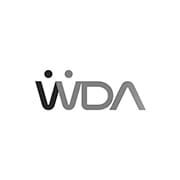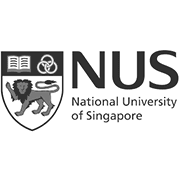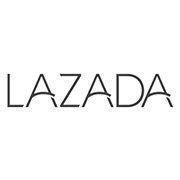 Full client list
Clients
From .COMs to .GOVs training the world's best and brightest
★ ★ ★ ★ ★
Read our participants' reviews [+]
A – F
A*Star
AccorHotels Asia Pacific
AccorHotels Greater China
AccorHotels Hong Kong
ACE Insurance
Adam Khoo Learning Technologies Group
Agency for Integrated Care
AIA
AIESEC International
Alliance Era Pte Ltd
APM Property Management Pte Ltd
Army Museum of Singapore
Art Science Museum (ASM)
Asia Malls
Asia Pacific Maritime Trade Show
Asia Television Forum
Asiaflex Products Sdn Bhd
Audi
Avery Dennison
AXA Insurance
BAG Networks
Baiduri Bank Brunei
Baker & McKenzie
Bank Negara Malaysia
Baron's Strong Brew
BASF
Bayer CropScience
Best World International
Bethesda Care and Counselling Centre
Biomedical Sciences Institute
BlackBlue Media Group (BBMG)
Boys' Town Singapore
Brother International
Building and Construction Authority (BCA)
Bureau Pte Ltd
BusinessChina
Canadian Chamber of Commerce
Canalys
Canopy Design
Chan Brothers Travel
Changi Airport Group Pte Ltd
Charities Aid Foundation South East Asia
CHIJMES
Civil Service College (CSC)
ClearPath Sdn Bhd
Confex MICE
Contact Centre Association of Singapore
DBS Bank
DBS Vickers
Deloitte
Delphys Singapore
DigitasLBi
Disney
Dow Chemical Company
DST Telecoms Brunei
DSTA (Defence Science and Technology Agency)
Duke-NUS Graduate School of Medicine
Duo Studio
E-commerce Enablers
Employment and Employability Institute (e2i)
Esplanade Theatres By The Bay
ESSEC Business School
Evolve Mixed Martial Arts
Far East Hospitality Pte Ltd
Far East Management Pte Ltd
Fairfield Methodist Alumni Association
Flash Communications
Fullerton Financial Holdings
G – N
Gems Advisors (Asia) Pte Ltd
George P. Johnson
Gold Roast White Coffee
Golden Equator
Golden Village
Goodrich Global
Google
Google MakerLab
GrabTaxi
Grand Mercure Singapore Roxy
Grey-B
Hai's Pte Ltd
HAGL Myanmar
Havas Media Pte Ltd
Health Sciences Authority
Hitachi
HTFBody Malaysia
Hubspot
ibis Singapore
Ikeda Spa
Infocomm Development Authority (IDA)
INSEAD
International Data Corporation (IDC)
Institute of Singapore Chartered Accountants (ISCA)
International SOS
Institute of Technical Education (ITE)
Intercontinental Hotel Group (IHG)
International Enterprise (IE) Singapore
IP Academy Singapore (IPOS)
Iron Ore Week Singapore
Isobar
Kaplan
Keppel Logistics
Kinzo Vietnam
Knowledge Management Solutions (KMS)
KPMG
Krijan Enterprise
Kuo Chuan Presbyterian Primary School
Kwanpen
Lantiq Asia Pacific Pte Ltd
Law Society of Singapore
Lazada South East Asia
Lazy Lizard Restaurant and Bars
Lee Kuan Yew School of Public Policy
Luzerne
Mahidol University (Thailand)
Make It Work
Marina Bay Sands
Marvel Studios
Maybank Kim Eng
McCann World Group
MediaConcepts
Metro
Mendaki (Yasan Mendaki)
Mindshare
Ministry of Communications and Information (MCI)
Ministry of Defence (MINDEF)
Ministry of Education (MOE)
Ministry of Manpower (MOM)
Ministry of National Development (MND)
Momenta
MUIS
Nanyang Technological University
National Arts Council (NAC)
National Council of Social Service (NCSS)
National Health Group Diagnostics (NHG)
National Institute of Education (NIE)
National University of Singapore (NUS)
National University of Singapore Society (NUSS)
National Volunteer and Philanthropy Centre (NVPC)
National Youth Council Singapore (NYC)
Navis Capital
Neo Garden Catering
Ng Teng Fong General Hospital
Ngee Ann Polytechnic
Nippon Paint
Novotel
NTUC
O – Z
OCBC Bank
Oclaner Asset Management
Offset SG
Omron
One World International School
Pan-Malayan Pharmaceuticals Pte Ltd
Peatix
People's Association Singapore (PA)
Pepperkoko
Persatuan Permudi Islam Singapura
PopUp Angels
POSB Bank
PPIS
PSA Corporation Ltd
Publicitas
Quadmark
Red Cross Society Singapore
Reed Exhibitions
Regent Corp-Werkz
Republic Polytechnic
Ricoh
Ripe Australian Fruit Juices
River Safari
RMA Contracts Pte Ltd
Schiavello
ScreenSingapore
SE10
Shades Lab Pte Ltd
Shangri-La Hotel
Shenton Wealth Holdings
Shopback
Singapore Airlines
Singapore Discovery Centre
Singapore Exchange (SGX)
Singapore Furniture Industries Council (SFIC)
Singapore Institute of Management (SIM)
Singapore Institute of Technology (SIT)
Singapore Kindness Movement
Singapore Polytechnic
Singapore Pools
Singapore Post (SingPost)
Singapore Science Centre
Singapore Swimming Club
Singapore Tourism Board (STB)
Singapore Zoo
Singtel Telecommunications Pte Ltd
Singtel Mobile Pte Ltd
SMS Dome
Sofitel Philippine Plaza Manila
Sofitel So Singapore
Somfy Pte Ltd
ST Electronics
ST Engineering Marine
Standard Chartered Bank
StarHub
Supreme Court Singapore
Swarovski
Sysmex
Traveloka Malaysia
TMF Malaysia
Trend Micro Inc
True Learning Centre
TUM Asia
Upnixt
Upper Storey Pte Ltd
Vantage Point
Veolia ES
Warees Halal Pte Ltd (MUIS)
Warees Investments Pte Ltd (MUIS)
Wesley Methodist Church
Wildlife Reserves Singapore
WineTime Singapore
Wirecard
Workforce Development Agency (WDA)
Yong Loo Lin School of Medicine
Zalora
Zurich Insurance
3M
8i Holdings Ltd
100% Design Singapore
Delivering copywriting, content marketing, and branded storytelling courses in Singapore and Southeast Asia.
Full-day courses (1-day and 2-day) provide in-depth coverage, exploration, and analysis of the entire subject matter. Participants engage deeply with a range of modules, and also complete keystone projects that run alongside the entirety of the course's duration. Post-course support includes full and free access to advanced courses, regular meet-ups, and one-on-one sessions.
An ISO 9001:2015 Certified Organisation for Communication Training and Publishing, and Singapore Accreditation Council Star Recipient (2016–2019)
Quantico CCIL is a training and research provider, and publisher in Singapore. We are a learning resource for governments, businesses, academia, and charities — helping solve challenges facing connected communities.
We take a unified approach to communication design and information literacy through our workshops, courses, and research publications — delivering sound principles and scalable practices to your content teams.