Reinvent Content.
Building in-house capabilities for content.
(An ISO 9001:2015 Certified Organisation + SAC Accredited)
Make Your Content Make An Impact:
Workshops + Courses at a Glance.
Copywriting Workshop ⊕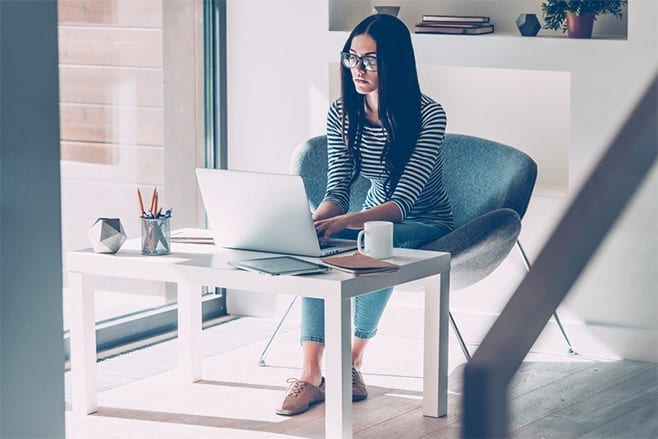 Giving your copywriting an infectious energy.
Learn how to write professional copy for businesses, brands, and consumers. This workshop gives you deep knowledge and practical skills to write copy across advertising, branding, business, sales, consumers, events, and marketing channels across economic and cultural spheres of influence.
2-day workshop
S$980 (nett)
9:30am – 4:30pm
Raffles Place (Singapore)
Content Marketing Workshop ⊕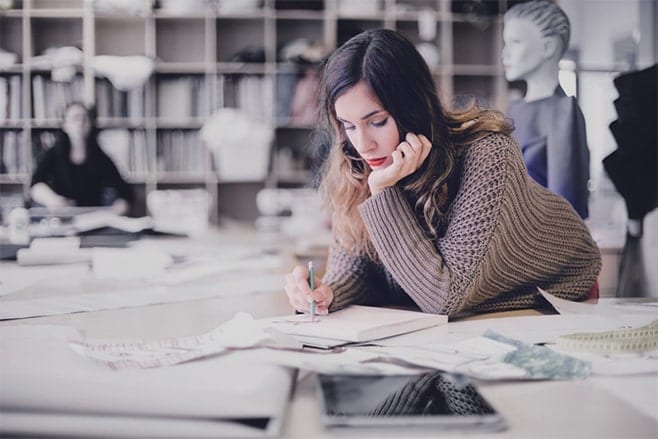 Socialising your brands directly to audiences.
Learn how to write and manage content to convert consumers into value ambassadors for your brands. This workshop gives you the skills to build marketplaces for your content assets, and drive your brand status from thought leadership to thought ownership.
2-day workshop
S$980 (nett)
9:30am – 4:30pm
Raffles Place (Singapore)
Web-Writing Workshop ⊕
Syncing your online and offline presence.
Learn how to write blogs, draft corporate web sites, and create scalable e-commerce stores. This workshop puts your online assets ahead of the curve — giving you the publishing, semantic, and semiotic skills to write and produce amazing content experiences for your web audiences.
2-day workshop
S$980 (nett)
9:30am – 4:30pm
Raffles Place (Singapore)
Technical + Editorial Writing Workshop ⊕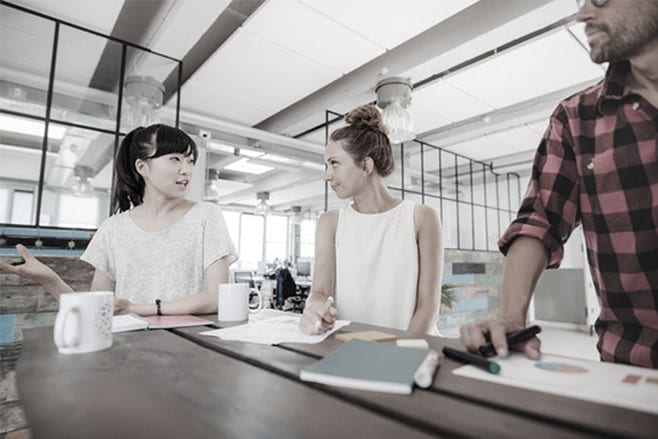 Imputing style and substance into your docs.
Learn how to create technical manuals, speeches, reports, and white papers. This workshop gives you the skills to produce technical documents that inform and educate.
1-day workshop
S$550 (nett)
9:30am – 4:30pm
Raffles Place (Singapore)
Authorship Workshop ⊕
Creating fascinating new worlds for your readers.
Learn how to craft stories and studies that resonate with your readers. This workshop gives you the skills to write and craft your manuscripts into reality.
2-day workshop
S$980 (nett)
9:30am – 4:30pm
Raffles Place (Singapore)
Publishing Workshop ⊕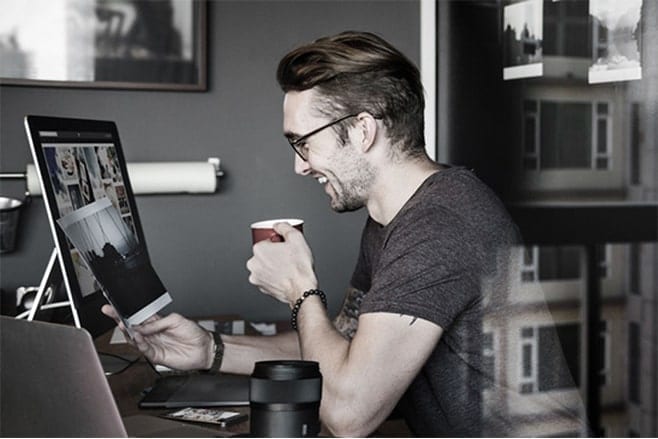 Publishing your works to the world.
Learn how to publish your completed manuscript through traditional and self-funded options. This workshop gives you the skills to publish and distribute your work across markets.
1-day workshop
S$550 (nett)
9:30am – 4:30pm
Raffles Place (Singapore)
Digital Culture Workshop ⊕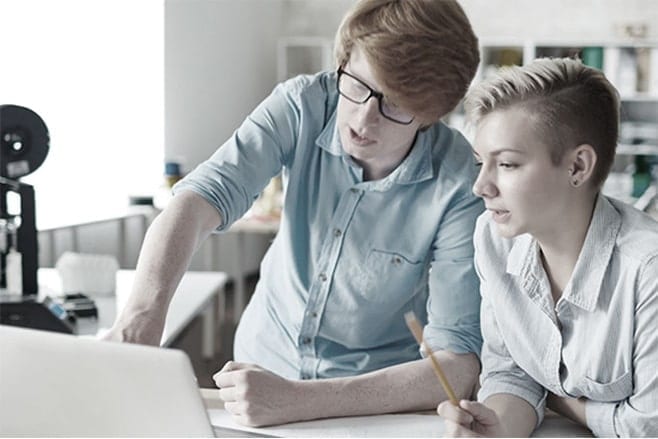 Building powerful communities around your brand.
Learn how to leverage the influence of the digital landscape and its processes. This workshop gives you the critical thinking skills, awareness, and tools to negotiate the many layers and variables in the industry and to build long-term relationships with online and offline audiences.
1-day workshop
S$550 (nett)
9:30am – 4:30pm
Raffles Place (Singapore)
Social Media Workshop ⊕
Inspiring real loyalty in your audiences.
Learn how to transform your social media campaigns into powerful vehicles for audience engagement. This workshop gives you knowledge and application of social platforms and behaviours to go through the media to reach each individual in a meaningful way.
1-day workshop
S$550 (nett)
9:30am – 4:30pm
Raffles Place (Singapore)
Branded Storytelling Workshop ⊕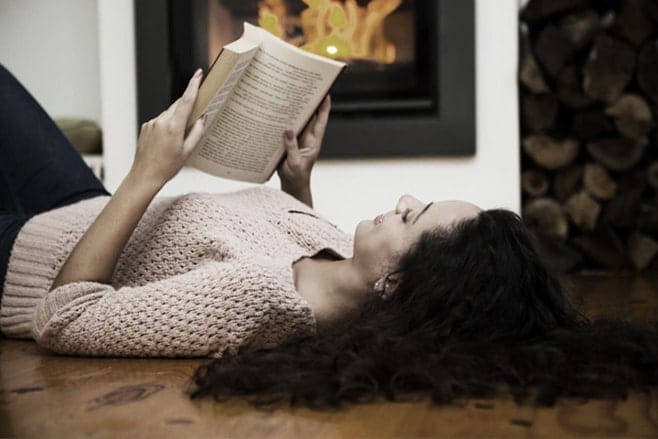 Narrating your brand to its builders.
Learn how to connect your brand with its builders. This workshop responds to the spiking demand for robust brand narratives and organisational diegesis that build audience involvement across markets and channels.
1-day workshop
S$550 (nett)
9:30am – 4:30pm
Raffles Place (Singapore)
Résumé Writing Workshop ⊕
Writing the perfect résumé.
Write a résumé that works for you by telling your story and selling your brand. This workshop gives you the complete repertoire of professional skills and career insights for creating a résumé that appeals strongly to the Singapore and ASEAN job markets.
1-day workshop
S$550 (nett)
9:30am – 4:30pm
Raffles Place (Singapore)
Which Workshop Works Best?
Your workshop needs to match your skills requirements. Use the tool below to find out which workshop is most suited to your training needs. *Recommendations are compiled from data gathered from existing workshop profiles, field publications, and third-party trend sources, and is subject to change.
---
*Data collected over the annual period from January 2016 to July 2017 and updated each month thereafter. The recommendations provided are for guidance only and are not meant to replace professional and/or legal advice from authorised personnel. Your use of this tool is governed by the terms of service.
ISO 9001:2015
Quantico is an ISO 9001:2015 certified organisation, and recipient of the SAC star. We are committed to, and in compliance with, the highest international quality standards for every workshop and course conducted in Singapore and in the region.
…
From .COMs to .GOVs
Training The World's Best + Brightest: Our Clients.
A – F
A*Star
AccorHotels Asia Pacific
AccorHotels Greater China
AccorHotels Hong Kong
ACE Insurance
Adam Khoo Learning Technologies Group
Agency for Integrated Care
AIA
AIESEC International
Alliance Era Pte Ltd
Army Museum of Singapore
Art Science Museum (ASM)
Asia Malls
Asia Pacific Maritime Trade Show
Asia Television Forum
Audi
AXA Insurance
BAG Networks
Baiduri Bank
Baker & McKenzie
Baron's Strong Brew
BASF
Bayer CropScience
Best World International
Bethesda Care and Counselling Centre
Biomedical Sciences Institute
BlackBlue Media Group (BBMG)
Boys' Town Singapore
Brother International
Building and Construction Authority (BCA)
Bureau Pte Ltd
BusinessChina
Canadian Chamber of Commerce
Canalys
Canopy Design
Chan Brothers Travel
Changi Airport Group Pte Ltd
Charities Aid Foundation South East Asia
CHIJMES
Civil Service College (CSC)
ClearPath Sdn Bhd
Confex MICE
Contact Centre Association of Singapore
DBS Bank
DBS Vickers
Deloitte
Delphys Singapore
DigitasLBi
Disney
Dow Chemical Company
DST Telecoms Brunei
DSTA (Defence Science and Technology Agency)
Duke-NUS Graduate School of Medicine
Duo Studio
E-commerce Enablers
Employment and Employability Institute (e2i)
Esplanade Theatres By The Bay
ESSEC Business School
Evolve Mixed Martial Arts
Far East Hospitality Pte Ltd
Far East Management Pte Ltd
Fairfield Methodist Alumni Association
Flash Communications
Fullerton Financial Holdings
G – N
Gems Advisors (Asia) Pte Ltd
George P. Johnson
Gold Roast White Coffee
Golden Equator
Golden Village
Goodrich Global
Google
GrabTaxi
Grand Mercure Singapore Roxy
Hai's Pte Ltd
Havas Media Pte Ltd
Hitachi
ibis Singapore
Ikeda Spa
Infocomm Development Authority (IDA)
INSEAD
International Data Corporation (IDC)
Institute of Singapore Chartered Accountants (ISCA)
International SOS
Institute of Technical Education (ITE)
Intercontinental Hotel Group (IHG)
International Enterprise (IE) Singapore
IP Academy Singapore (IPOS)
Iron Ore Week Singapore
Isobar
Kaplan
Keppel Logistics
Kinzo Vietnam
Knowledge Management Solutions (KMS)
KPMG
Krijan Enterprise
Kuo Chuan Presbyterian Primary School
Kwanpen
Lantiq Asia Pacific Pte Ltd
Lazada South East Asia
Lazy Lizard Restaurant and Bars
Luzerne
Mahidol University (Thailand)
Make It Work
Marina Bay Sands
Marvel Studios
Maybank Kim Eng
McCann World Group
MediaConcepts
Metro
Mendaki (Yasan Mendaki)
Mindshare
Ministry of Communications and Information (MCI)
Ministry of Defence (MINDEF)
Ministry of Education (MOE)
Ministry of Manpower (MOM)
Momenta
MUIS
Nanyang Technological University
National Arts Council (NAC)
National Council of Social Service (NCSS)
National Health Group Diagnostics (NHG)
National Institute of Education (NIE)
National University of Singapore (NUS)
National University of Singapore Society (NUSS)
National Volunteer and Philanthropy Centre (NVPC)
National Youth Council Singapore (NYC)
Navis Capital
Neo Garden Catering
Ngee Ann Polytechnic
Nippon Paint
Novotel
NTUC
O – Z
OCBC Bank
Offset SG
Omron
One World International School
Pan-Malayan Pharmaceuticals Pte Ltd
Peatix
People's Association Singapore (PA)
Pepperkoko
Persatuan Permudi Islam Singapura
PopUp Angels
POSB Bank
PPIS
PSA Corporation Ltd
Publicitas
Quadmark
Red Cross Society Singapore
Reed Exhibitions
Regent Corp-Werkz
Republic Polytechnic
Ricoh
Ripe Australian Fruit Juices
River Safari
RMA Contracts Pte Ltd
Schiavello
ScreenSingapore
SE10
Shades Lab Pte Ltd
Shenton Wealth Holdings
Shopback
Singapore Discovery Centre
Singapore Exchange (SGX)
Singapore Furniture Industries Council (SFIC)
Singapore Institute of Management (SIM)
Singapore Institute of Technology (SIT)
Singapore Kindness Movement
Singapore Polytechnic
Singapore Pools
Singapore Post (SingPost)
Singapore Science Centre
Singapore Swimming Club
Singapore Tourism Board (STB)
Singapore Zoo
Singtel Telecommunications Pte Ltd
Singtel Mobile Pte Ltd
SMS Dome
Sofitel Philippine Plaza Manila
Sofitel So Singapore
Somfy Pte Ltd
ST Electronics
ST Engineering Marine
Standard Chartered Bank
StarHub
Supreme Court Singapore
Sysmex
Trend Micro Inc
True Learning Centre
TUM Asia
Upnixt
Upper Storey Pte Ltd
Vantage Point
Warees Investments Pte Ltd (MUIS)
Wesley Methodist Church
Wildlife Reserves Singapore
WineTime Singapore
Wirecard
Workforce Development Agency (WDA)
Yong Loo Lin School of Medicine
Zalora
Zurich Insurance
100% Design Singapore
3M
8i Holdings Ltd
Subsidies + Grants.
PIC Scheme
If you are a Singapore-based resident, you may be eligible to apply directly for the Productivity and Innovation Credit (PIC) scheme from IRAS under 'Training of Employees.' Claims may only be made within the current PIC scheme framework as prescribed by the IRAS up to year-of-assessment 2018. In filing a claim you agree to operate ethically and strictly within the laws of the Republic of Singapore. More on the PIC Scheme [+]
NS Men
If you are performing national service in Singapore, or are part of a uniformed services organisation, you may be eligible to apply for internal subsidy of up to 20% for your training workshops and courses at Quantico. This subsidy is for all gazetted services (the armed forces, police force, civil defence, medical organisations, and uniformed youth groups) approved by the Republic of Singapore. This subsidy is only available to serving uniformed groups who do not already qualify for or are currently drawing on existing subsidies and schemes under the Support for NSmen. More on NSMen Support Page [+]
Silver Scheme
If you are a Singapore citizen or permanent resident aged 65 and above, and are actively seeking employment in the field of communications (related to any one or more of the workshops and courses offered by Quantico) you may be eligible to apply for internal subsidy of up to 100% for your training workshops and courses at Quantico. This subsidy is only available to said individuals who are actively looking for employment in communications, and who are facing difficulties in acquiring financial resources for training purposes. Please contact a Quantico ambassador for more information and terms and conditions. In addition this subsidy is only available to senior citizens / pioneer generation individuals who, together with the conditions listed here and from an authorised Quantico ambassador, meet the criteria listed on the following link. More on Pioneer Generation Eligibility [+]
Learn With The Best
Your workshop is constructed and facilitated by Quantico Lead Instructors. Lead Instructors have the requisite 11 years experience, plus have either won awards in their respective workshop zones and/or are directly pegged to the ISO 9001:2015 framework within Quantico to develop workshops for Asia-Pacific market needs.
Rely on Relevance
Your workshop is customised to your most specific details, regardless of size or intricacy. Sometimes, though, you'll want a little help getting started. Your workshop is future-proofed and region-secured through a series of research and trend-spotting methods that keep your organisation ahead of its markets. We listen to and understand your goals. Then we put these goals through our internal surveillance audit to ensure that your learning tools are relevant and valid for a minimum of four years.
Reinventing Support
Your workshop goes beyond its start and end dates. Quantico's Lead Instructors help you understand your choices so you can make informed, unbiased decisions that are truly beneficial to your teams and your organisational learning requirements. At Quantico we've reinvented the bar on innovating lifelong learning support. We believe it's not enough to rely on just your notes after your workshop ends. That is why your Lead Instructors will remain on hand to provide you with best-in-class post-workshop support.
Global Training Standards.
SAC + ISO 9001:2015
Quantico is an ISO 9001:2015 certified organisation; we are fully committed to the highest international quality standards for every workshop and course we conduct in Singapore and in the region. Quantico's workshops and courses are crafted on the premise that what you write, and how you write, can change the minds of your audiences about your organisation, your brands, and your content platforms. Your workshop tools also provide the foundation for developing your cross-disciplinary skills in related fields of design-thinking, social communication, and public engagement. Throughout your workshop, you will have the opportunity to build on your own case studies, and immediately apply your learnings towards building phenomenal content.
We are opening new frontiers and building mission-critical abilities through Quantico's Workshops + Courses in Singapore and the region. Your writing has the capability to convert consumers to customers. In other words, your words possess unlimited potential to change someone's world. While many of us will know how to write copy or have some experience creating marketing campaigns, formally learning the rules, and the tools, of professional writing gives you far more options to extend your content's influence. Your workshop groups are kept small to maximise individual attention so we can deep-dive into each of the principles of effective content creation, and answer why copywriting works so well, and for so few.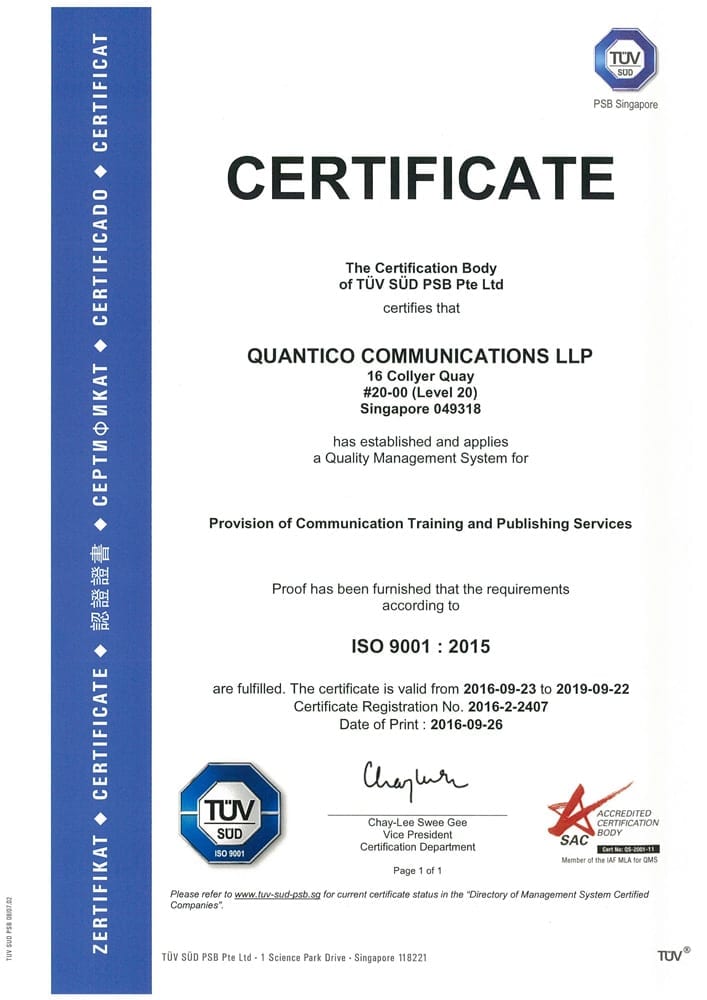 Content Workshops Across Singapore + ASEAN.
Quantico Copywriting Courses (Singapore + ASEAN): Companies need to develop viable communication strategies side-by-side with products and services across brands and marketplaces.
(Source: The Brunei Times)
Quantico Copywriting Workshops (Singapore + ASEAN): First create your copy that sells an ideology, then use that ideology as a consistent framework for your organisation's product offerings.
(Source: The Brunei Times)
Quantico Copywriting Courses (Singapore + ASEAN): Good copy underpins the success of brands and their organisations, from Apple to Coke, by writing a promise of value and viability.
(Source: The Brunei Times)
Leading By Example.
Sharing our copywriting expertise with Ministry of Communications and Information (MCI)
The Ministry of Communications and Information (MCI) works across a diverse range of specialities to communicate content thoroughly and effectively to an entire smart-nation. Quantico worked with the ministry's agency, REACH, to explore the world of search and online engagement. Quantico's blended copywriting and search marketing workshop uses key aspects of copywriting and content marketing, coupled with organic search marketing and digital culture strategies, to help organisations like REACH engage with Singaporeans and create strong online and offline communities that encourage participation and civic dialog.
Sharing our media release competencies with the Workforce Development Agency (WDA)
The Singapore Workforce Development Agency's (WDA) programs directly impact every organization, employee and business person. Updating the public on multiple activities requires precise communication to every stakeholder, so the WDA chose to upgrade its media release skills with Quantico. Our media release workshop was specially tailored to help WDA's teams create useful media releases that synergized facts and figures with authenticity and interest. Visit Quantico's Content Marketing Workshops to learn about media releases and how content development training is applied across large organisations.
Sharing our social media content strategies with Institute of Technical Education (ITE)
The Institute of Technical Education (ITE) is making a positive difference to thousands of students and faculty members every year through continuous innovation and technical progress. Keeping up with innovation requires a constant inflow of knowledge and experience, so the ITE chose Quantico-led seminars to work with its faculty. Our social media content workshop helped the ITE's faculty analyze and predict social trends to create relevant, future-proof content. Visit Quantico's Web Workshops to learn more about social media strategies and how to create authentic stories that build viral connections for your brand.
Customisation.
We are helping businesses and individuals articulate their stories by creating meaningful connections with stakeholders.
Copywriting.
We are extending the capacity of organizations to inspire and mobilize people by humanizing communications.
Contact Us.
We are actively listening to the world around us, and consistently adding to its repository of valuable knowledge.