Introduction to Arts Communication (IAC-02)
Arts Communication Course Singapore
Capability
Build holistic, value-driven strategies for publics and donors.
Arts Communication Course
This course is for artists and arts communicators who want to build a holistic, sustainable arts communication strategy. It goes beyond how to use digital marketing tools and platforms. We will discuss how to develop a long-term strategy that builds lasting relationships with your audiences, adding value to your work as an artist. On completion of this course, you will have the knowledge and skills to implement an arts communication strategy that works on any platform you choose. This course is covered by the ASEAN subsidy for eligible participants.
Check my eligibility for ASEAN subsidy

You are eligible for ASEAN subsidy if you are:
1. Legally resident in any of the 10 ASEAN member states, and
2. Enrolling any time from 1 January 2022 to 30 June 2022, regardless of the actual course dates.

Legally resident in any of the 10 ASEAN member states:
The subsidy will apply to you if you are currently holding citizenship, permanent residence, or settled status from:
› Brunei
› Cambodia
› Indonesia
› Lao PDR
› Malaysia
› Myanmar
› The Philippines
› Singapore
› Thailand
› Viet Nam

Enrolling within the ASEAN subsidy period:
The ASEAN subsidy period applies to the date of enrolment, and not to the course session itself, which can be outside this period. ASEAN subsidy is applied immediately at the point of enrolment.

Example 1: ASEAN subsidy will apply
Participant enrols on 20 January 2022 for a course that is starting on 25 July 2022. The date of enrolment falls between 1 January 2022 and 30 June 2022. ASEAN subsidy will apply.

Example 2: ASEAN subsidy will not apply
Participant enrols on 10 August 2022 for a course that is starting on 18 September 2022. The date of enrolment falls outside of 1 January 2022 and 30 June 2022. ASEAN subsidy will not apply.

You can apply the ASEAN subsidy to your enrolment directly from your course enrolment form below. For further queries please call +(65) 6573 7370 or contact us →
Fee and subsidy
S$980.00 (S$408.35 after ASEAN subsidy)
Duration
2 days (9:30am – 4:30pm)
Delivery
Live-streamed interactive
Maximum 8 participants
Requirements
Conducted in English
Course modules
Modules offer participants comprehensive insights into the subject matter, drawing from academic and industry research.
1

Context
The arts content landscape
Opportunities for arts communication
Arts communication challenges
COVID-19 and the arts
2

Positioning
Talking about yourself
Identifying your expertise
Showcasing your relevance
Sparking dialogue in your field
3

Audiences
Audience segmentation
Mapping audience journeys
Goals and pain points
Audience literacy and motivation
4

Content strategy
Elements of a content strategy
Identifying content pillars
Engaging in conversations
Digital and non-digital spaces
5

Digital context
Digital platform evaluation
Understanding metrics and KPIs
Types of media and their uses
Digital content tools
6

Content approaches
Key content approaches
Evaluating content formats
Content repurposing
Content structures
7

Copywriting
Social media posts and captions
Websites and bios
Blog and editorial writing
Email marketing
8

Implementation
Content planning tools
Managing time and resources
Using content briefs
Working with creative agencies
9

Beyond your course
Learning continues long after a course ends, with lifelong access to all of your instructors, through CCIL Qrowd™. Regular post-course meet-ups, one-on-one refreshers, and free advanced courses mean greater support for artists and independent creatives.
Course objectives
Delivering clear professional learning outcomes for people of all abilities and ambitions.
I will understand:
key principles required to build robust arts communication strategies
approaches to arts content in digital and non-digital spaces
principles of communicating about the arts to diverse audiences
I will be able to:
reflect on my artistic context
shape meaningful conversations about my art form and execute campaigns
build lasting relationships with audiences and engage new segments
create thoughtful content for websites, social media, and marketing campaigns
This course does not:
cover in-depth copywriting principles: please see Copywriting Course →
cover technical skills for web design: please see WordPress Course →
provide long-term career support: please contact us for information
Course applications
Relevant and reliable training that meets the demand for increasingly sophisticated communication skills.
Artists often struggle to communicate their relevance and value; this challenge has become more acute and urgent during the COVID-19 pandemic. An artist's or ensemble's success cannot be reduced to ticket sales or social media followers alone. The arts should spark and sustain dialogue about social and individual identity, about how we live, what we value, and why. Learn how to communicate about your artistic work and vision during the pandemic and beyond.
Arts communication builds lasting relationships with audiences. This workshop supports individuals and groups in their arts communication initiatives, including artists from any discipline, arts managers, arts educators, arts marketing professionals, and professional copywriters who specialise in the arts. The knowledge and skills in this workshop are applicable across marketing communications, media releases, social media marketing, funding applications, and branding.
Deepa Vijayan is a trainer and senior communications specialist for government, finance, education, STEM, hospitality, and nonprofit sectors in Singapore and Southeast Asia. Deepa's practice areas are content marketing, digital culture, branded & corporate storytelling, and arts communication. Her focus is on the intersections between communication and digital culture, healthcare, religion, and the arts.
Deepa is currently completing another degree in religious studies from the University of London. She is part of the interfaith fellowship programme at the Centre for Interfaith Understanding (CIFU) in Singapore. She has led the team at Quantico CCIL since its founding in 2005 and continues to take a hands-on approach to training our participants in the areas of digital marketing, storytelling, and arts communication. More on your convenor →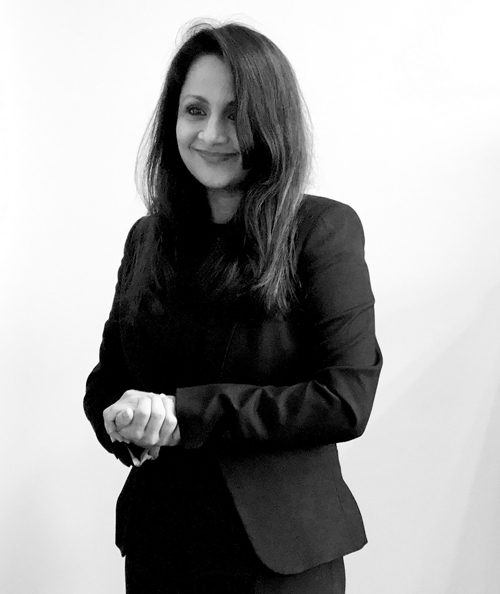 Course schedule
Pick your own course dates for groups of 3 and more. Use the enrolment form below to choose your preferred dates, or set your own schedule.
Today is:


Wednesday + Thursday
Arts Communication Course (Mar 2022)
Arts Communication Course Singapore
1 Tampines North Drive 1, 528559 Singapore The Quantico Centre for Communication & Information Literacy Pte. Ltd. Live-streamed
Lead Instructor: Deepa Vijayan →
Set my own dates
For a group of 3 or more
A group of 3 or more participants have the added flexibility of setting their own course dates. Select 'Set my own dates' from the 'Preferred date' dropdown, in the course enrolment form. Enter some dates of your choice and we will confirm one with you.
Enrol for your Arts Communication Course. You can use this service to:
• enrol for your chosen course
• add additional participants to your enrolment
• apply the ASEAN subsidy for eligible participants