Blueprints on how to become a pro copywriter in Singapore
Welcome to The Quantico Centre for Communication & Information Literacy
This page comprises a detailed article and selected insights about the academic rigours and practices of copywriting. We will discuss the evolving purposes and processes of copywriting and its impact on communication landscapes in Singapore and the ASEAN region. For course details and enrolment, please visit Introduction to Copywriting course page →
Tuesday + Wednesday
Copywriting Course (Feb 2023)
Copywriting Course Singapore
1 Tampines North Drive 1, 528559 Singapore The Quantico Centre for Communication & Information Literacy Pte. Ltd. Live-streamed
Lead Instructor: Arjun Khara →
Monday + Tuesday
Copywriting Course (Mar 2023)
Copywriting Course Singapore
1 Tampines North Drive 1, 528559 Singapore The Quantico Centre for Communication & Information Literacy Pte. Ltd. Live-streamed
Lead Instructor: Arjun Khara →
Monday + Tuesday
Copywriting Course (Apr 2023)
Copywriting Course Singapore
1 Tampines North Drive 1, 528559 Singapore The Quantico Centre for Communication & Information Literacy Pte. Ltd. Live-streamed
Lead Instructor: Arjun Khara →
Monday + Tuesday
Copywriting Course (May 2023)
Copywriting Course Singapore
1 Tampines North Drive 1, 528559 Singapore The Quantico Centre for Communication & Information Literacy Pte. Ltd. Live-streamed
Lead Instructor: Arjun Khara →
Monday + Tuesday
Copywriting Course (Jun 2023)
Copywriting Course Singapore
1 Tampines North Drive 1, 528559 Singapore The Quantico Centre for Communication & Information Literacy Pte. Ltd. Live-streamed
Lead Instructor: Arjun Khara →
Monday + Tuesday
Copywriting Course (Jul 2023)
Copywriting Course Singapore
1 Tampines North Drive 1, 528559 Singapore The Quantico Centre for Communication & Information Literacy Pte. Ltd. Live-streamed
Lead Instructor: Arjun Khara →
Monday + Tuesday
Copywriting Course (Aug 2023)
Copywriting Course Singapore
1 Tampines North Drive 1, 528559 Singapore The Quantico Centre for Communication & Information Literacy Pte. Ltd. Live-streamed
Lead Instructor: Arjun Khara →
Monday + Tuesday
Copywriting Course (Sep 2023)
Copywriting Course Singapore
1 Tampines North Drive 1, 528559 Singapore The Quantico Centre for Communication & Information Literacy Pte. Ltd. Live-streamed
Lead Instructor: Arjun Khara →
Monday + Tuesday
Copywriting Course (Oct 2023)
Copywriting Course Singapore
1 Tampines North Drive 1, 528559 Singapore The Quantico Centre for Communication & Information Literacy Pte. Ltd. Live-streamed
Lead Instructor: Arjun Khara →
Monday + Tuesday
Copywriting Course (Nov 2023)
Copywriting Course Singapore
1 Tampines North Drive 1, 528559 Singapore The Quantico Centre for Communication & Information Literacy Pte. Ltd. Live-streamed
Lead Instructor: Arjun Khara →
Monday + Tuesday
Copywriting Course (Dec 2023)
Copywriting Course Singapore
1 Tampines North Drive 1, 528559 Singapore The Quantico Centre for Communication & Information Literacy Pte. Ltd. Live-streamed
Lead Instructor: Arjun Khara →
Set my own dates
For a group of 3 or more
A group of 3 or more participants have the added flexibility of setting their own course dates. Select 'Set my own dates' from the 'Preferred date' dropdown, in the course enrolment form. Enter some dates of your choice and we will confirm one with you.
Reviews
An ISO 9001:2015 Certified Organisation in the domain of Communication Training and Publishing, and a Singapore Accreditation Council Star Recipient (2016–2019).
How do I become a pro copywriter in Singapore?
Learn how professional copywriting works, and which capabilities are required for a rewarding career.
Attend the course
Introduction to Copywriting →
Get to know copywriting
If you want people to do a certain task, perform a specific action, or think of something in a particular way, you have to sell them on that idea or task. But selling is not only for products and services. It's also for ideas, methodologies, arguments, and even people. Every time you get an individual — or group of people — to do or think what you'd like them to do or think, you've performed a function of sales. Do this through the medium of written words, and you've got the building blocks of a copywriter.
Copywriting is a specific function nested in the broader repertoire of written communications. The function of copywriting is to get a person or group to perform an action. As copywriters, we consistently develop the craft (not art) of selling people on an idea, product, service, or person. Copywriting courses at Quantico focus primarily on developing this skill of getting people, groups, and organizations to perform specific actions by selling them on the merits of the process and the outcome.
Content is intent
How you communicate is a direct result of what you intend to convey, and the number of layers separating the two. When we say copywriting is a multi-layered field, we simply mean that professional copywriting is more than written communication, often relying on visual and oral channels to complete an impression in the mind of a consumer. In other words, copywriting is a trifecta of humanised interactions that rely on the five senses when making purchasing decisions. Persuading the human mind and influencing its decision-making process is about understanding human behaviour, which is precisely what professional copywriting is — the practice of consumer psychology through written, oral, and visual communication.
Welcome to Introduction to Copywriting. Learn how to become an industry-grade professional copywriter at Quantico's flagship course, Introduction to Copywriting. Copywriting is fundamentally about how and where we connect our consumers to our content. And in a content-driven world, consumers have the largest appetites for brands that humanise relationships. In this course we will learn the skills necessary to cultivate these relationships, and commit our copy to building in-the-moment experiences that put our consumers front and centre. We will acquire key insights into the skills, strategies, and the practices that influence human behaviour and compel our consumers into action and advocacy.
We will begin with a brief exploration of copywriting and its evolution into a social science, then deep-dive into the intrinsic relationships between content and intent, text and context, impressions and expressions, and words and worlds. Your workshop will lead you down the corridors of transformative brands, and up the steps towards building your own communication powerhouse, and achieving content maturity. At the end of this workshop you will emerge with a solid grasp on the craft (science and art) of copywriting, and with the ability to apply your communication skills across the minds and markets of your world.
'Introduction to Copywriting' is Quantico's flagship workshop. The workshop invites participants of varying backgrounds to learn the craft of professional copywriting in very small groups to maximise individual attention. This workshop does not assume any prior knowledge of professional copywriting, and works on the premise that participants want to learn both the academic and practical aspects of copywriting, within a lively and interactive learning environment.
Copywriting: enter with wisdom
Let's think for a minute about why global firms and political organizations (Quantico has worked with Bayer, Sumitomo, Ricoh, Accor, IHG, AXA, SGX, Zurich, and governments of Singapore, India, and Brunei) hire a copywriter. These institutions have the planet's smartest people working for them. They've also got access to a huge wealth of resources. So why do they hire copywriters to work on projects that are seemingly simple, like generating a header for a brochure, or writing three paragraphs for a report, or proofreading and editing (there's a difference) a document? If anybody who speaks a language and loves reading and writing can become a copywriter, then surely any of a number of people within these institutions would be able to do the job.
After all, just about every job today requires applicants to have excellent communication skills. Large firms (this also applies to many smaller companies) know very well the specific training and skills-set that go into creating a professional copywriter. A professional copywriter knows how to tailor the skills mentioned above to meet the unique requirements of each firm. And above all, a professional copywriter is able to be a consultant to these firms, performing first the tasks of a consultant and consumer behavior specialist, and then a creator of persuasive content. In fact, in many of the world's most established copywriting firms, senior copywriters don't even work on the final copy. They conceptualize the content based on their insights and data, and then leave the task of content formulation to a junior copywriter.
Copywriting is an old, established profession. It's also exciting since it's classified as a creative function, which is why the lure of copywriting can be so strong. Also, copywriting works within the context of language and since all of us use language as a necessary function of life, the appeal of copywriting is further intensified. And this is where most aspiring copywriters stumble. Indeed copywriting is reliant on language but to think that one has the necessary skills to be a copywriter because they know a language is like someone saying he or she is familiar with first aid and therefore qualifies as a neurosurgeon. A company that's just produced a 150-page annual report is not going to hire a person to proofread the document just because that person is a teacher who marks students' essays. Similarly, you aren't likely to hire a retired police officer to promote your case in court just because the officer knows the basic aspects of the law, or was once referred to as an officer of the law.
Likewise, a copywriter is not someone who is only familiar with the language or has an ability to write. A copywriter is a trained professional (a communications specialist) with experience in consumer behavior and client psyche, and who's spent a lot of time analyzing and reporting on industry trends. Copywriters are skilled in text analytics and semantics. They are highly educated in and thoroughly exposed to culture and politics (small P). And arguably the most important skill that earns someone the title of a copywriter is the ability to predict and fulfil consumer purchase criteria. This last, and most important quality we look for in Quantico, is a data-driven skill. A copywriter at Quantico, and at other top firms around the world, knows extremely well how to put findings into practice. A copywriter must know how define a competitive set of customer perceptions because only then can the copywriter tailor an offering to consumption circumstances.
Why copywriters fail: misconceptions, mistakes, and misery
It must seem obvious that professional copywriters, like professional accountants, have the requisite knowledge, experience, and training to perform the functions of copywriting. So why are there still so many retired teachers, aspiring novelists, and self-proclaimed language experts still masquerading as copywriters? Why do more than 90% of all freelancers go bust within the first year of operations as copywriters, when the demand for copywriting is only increasing in the age of information? And why do others who manage to stay afloat find it difficult to nail down five figure monthly salaries (often charging in the cents per sentence) in an industry that's so highly prized? There are two reasons for this. One is the absence of a certifying body for copywriting. Unlike professional accountants, there is no examining board for copywriters who want to achieve professional status.
Therefore anyone who wishes to call themselves a copywriter may do so without scrutiny.
But take note: Although this path may seem convenient for buddying copywriters, the absence of a governing body means that your skills are tested directly by the market itself. And the market, unlike a governing body, is hasty in deciding, harsh in its rejection, and permanently unforgiving to those who mess up just once. In other words, where a certified professional does not judge you, the clients, whom you need for your business, become the ultimate and only judge and jury. And once word spreads, it stays for a long, long time. Of course this does not happen to every aspiring copywriter.
But the rules of any industry are essentially identical when it comes to expertise. Many a freelance copywriter who takes this fact lightly, or chooses to ignore it, falls quickly into a disreputable category. This is why more than 90% of all freelance copywriters fold up their business in the first year. And this phenomenon leads to another unfair side effect. With the number of freelance copywriters terminating their operations prematurely, the freelance industry comes under fire where companies no longer want to work with a freelance copywriter, even if they have the abilities, out of fear that the freelancer will simply go bust.
The advice, and the signs, are simple: Know your field very well. Know what you're getting into by choosing to become a copywriter. Remember, it's a professional field (despite not having a unified governing body) in which evaluation of performance and price is assessed directly by the clients who decide how good or not you are. Professional copywriters (the real ones) do this evaluation for themselves, setting prices that are commensurate with their expertise and on par with the global copywriting industry — which as we've seen is a highly prized field.
The second reason why copywriters fail is because of the term itself: copywriting. We tend to look at the 'writing' part of copywriting and believe that this is the core skill necessary. It's not entirely the fault of new copywriters. The U.S. Bureau of Labor makes the same error, grouping copywriters together with writers, novelists, and authors. While there is some overlap, it is insignificant. What we should be looking at is the word 'copy', not 'writing'.
Why copywriters succeed: majors, masters, and mash
'Copy' means text, and text is a large definition that encompasses words, images, people, organizations, communities, countries, and planets. Textual analysis is therefore the study of the world around us and how it interacts and fits with the people whom you want to message. Owing to the sheer scale of diversity, textual analysis is not a perfect science, but neither is it a pure art with total creative freedom. This is why we call copywriting a craft. Copywriting balances the science of textual analysis and consumer behavior with the art of humanizing communication to accumulate and harness stronger network effects. Professional copywriters are not afraid to mash these elements together and sift through the outcome for meaning, even if the result is a formidable combination of content. That's because each combination from the mash yields something of a symbol that is as unique as the entity for whom the content is for.
Copy relies heavily on semiotics (see Ferdinand de Saussure) which is the study of signs and symbols (includes words) and their implied meanings to the individual and the society. Here's a simple example: A traffic light has three colors — red, amber, and green. Regardless of whether we speak English or Mandarin or any other language, we as a global society agree that red means stop and green means go. This meaning is implied by the color of the lights and agreed upon by the world (denotation) so that the colors of a traffic light are universally understood. However, the color red has different associations for different cultures. For some cultures it's a symbol of prosperity and energy, and in others it signifies blood, war, anger, and hatred.
These different meanings are called connotations and are unique to the different cultures who perceive the color red within context of their own experiences. And then there's the history of the traffic light; the modern version with the three colors was created at General Electric and is now used all over the world.
A copywriter is able to consolidate all these aspects (in this case the denotations, connotations, and history) and apply a cultural lens to the text so that the final product resonates on a conscious and unconscious level with the target audience. This is the premise, the bedrock, on which copy is built. And this is also why a great novelist or author is not automatically a great copywriter, and vice versa. Copywriting is an independent function which carries its own set of criteria, and is measured by its own metrics for utility and usability. In other words, a novelists write for pleasure. Copywriters write for purpose, and that purpose is to sell.
What every copywriter must know: traditional and digital mediums
When you choose to enrol in a copywriting course, there are probably several factors influencing your decision. One that doesn't often take centre stage but is critical to a successful copywriting career is the medium in which you want to specialize. We've seen that there's a lot more to copywriting than general perceptions of the industry. Copywriting itself has multiple layers in which one can choose to specialize. The two primary subsets of copywriting are traditional copywriting and digital copywriting. The traditional medium of copywriting deals with offline content. Collaterals that are associated with traditional copywriting include brochures, pamphlets, newsletters, annual reports, posters and billboards, and market flyers. In our age of information, each of these collaterals has a digital counterpart.
The same collaterals are distributed across the world in electronic format to be read on desktop screens and mobile devices. In fact, you can add the letter 'e' to almost all of these pieces and chances are your colleagues will know what you are referring to. So one of the questions we get asked most often in our copywriting course is 'what's the difference between traditional and digital copywriting?' Surely with a click or two one can convert a newsletter destined for print, into a format suitable for digital distribution. This is true so why the distinction? Because of the way people utilize and consume text on screens is significantly different than on paper.
Various studies have agreed that attention spans are shorter and traditional reading orders are disrupted when viewers interact with texts on screens. These disruptions have lead to some of the most delightful and innovative designs for websites and e-newsletters. Copywriters who've worked for long enough in the traditional medium are aware of the subtleties of content absorption owing to variances in design. For example, applicants to Quantico, with knowledge of typography and information design systems have an 80% higher chance of getting accepted than those without design knowledge. This is because the kind of typeface used for the words will determine the level and quality of interaction with the content. Imagine writing a letter to two of your local government representatives and receiving a reply from one set in Arial, and the other in Comic Sans. For those who followed the election of Barack Obama, many will know of the campaign's focus on one-word and short slogans (Change, Hope, Yes We Can).
Professional copywriters will be able to tell you that it wasn't just the words that made a difference, but the typeface used — Gotham. A bold, simple, highly geometric type that had a distinct 'for the people' appeal was used to reflect the qualities of the campaign, and by extension the president himself. Typography is everywhere around us, from the train station route chart to the advertisements on the side of the platform, to the websites we use, the brands we follow, and the books we read. There can be no words in the digital space without typography. If words are the body of the content, typography is the soul of it. Typography is just one of several subtleties that professional copywriters are fully aware of and utilize to strengthen their products. Copywriters also need to know how the digital medium interacts with content. Most digital content ends up on websites. And a website is useless unless the target audience can find it.
Getting on Google's good side: writing for two-ish audiences
Thus we enter the complex world of search — a rich, expanding pageantry of content that parades across our screens. When we write for traditional mediums, we write only for people. When we write for digital mediums, we write for two audiences — people and spiders. Okay so they're not real spiders but rather small snippets of software code that index the entire content of the world wide web. (Get the reference to spiders now? Spiders? Web?) Search engines develop and use their own spiders to crawl the web and spin web links across all content. And while the algorithms of these spiders are only getting scarily intelligent at mimicking human reading behavior (see Google's Artificial Intelligence Project) we are still, for the time being, writing for two distinct sets of audiences. Humans beings will understand language nuances better than the spiders because we are a semantic species. The spiders need more help in understanding meaning but are becoming extremely good at it. (This is why you can search for the term 'car' in Google and also get results for 'truck' 'bus' and 'motorcycle'. This is semantics.)
We write to make the content clear to both humans and spiders, which is not always a straight forward affair. Humans may understand the nuances, references, and double entendres but spiders may have difficulty keeping up. As a result, the spiders will rank that page lower. That is unless there is significant human traffic to that page, in which case the spiders will rank it higher. Professional copywriters are, surprise surprise, semantic experts. (Note: if you are not an expert in semantics you are not a professional copywriter. Period.) They know how to balance semantic equations within content to create texts that engage both humans and spiders without trading off quality, interest, or index levels. This is another key quality that we build into Quantico's copywriting course, together with typography, and network effects. Whether you choose to specialize in traditional copywriting or digital copywriting, there's no getting away from the pervasiveness of technology that influences every aspect of the copy process. And yes, to be a great professional copywriter is to be familiar with the world of tech. It's the future that's happening now.
What's next for copywriting? The future of the industry
In the age of information, copywriting has been steadily gaining traction as an integral part of the content revolution. (Naturally we mean the copywriters who know about the stuff we've talked about). The industry is growing fast, which means soon there'll be just premium space left for premium copywriters to occupy. If you're going to become a copywriter, do it with full knowledge of and respect for the industry which you will be working in. Quantico's copywriting course was developed from our own experiences over a decade. It's a great industry to be in and we're pretty much in the center of the content revolution. While programmers will create the next generation of web and software applications for the world, copywriters will connect the world with those products and services, and communicate their utility. We will be responsible for the next wave of digital content and linguistics. We will also become the curators of meaningful content. It is our job, and passion, to lead the world towards clarity and engagement through semantics, culture, network effects, consumer predictions, and data-driven decisions that affect the minds of readers on a conscious and unconscious level. This is what Quantico's copywriting course is about — a future that's happening now.
42 more tips on how to become a copywriter in Singapore
Here are 42 more tips (simple but not as commonly practiced as you might believe) to get a stronger grip on copywriting practicalities.
1. You are writing for human beings. Prioritize engagement from the outset itself. If it does not interest, it does not work. Period.
2. Begin with the end in mind. What' is the expected result? Write towards an ultimate action you want customers to take.
3. Words have emotions. Identify which ones apply to your copywriting and work for your customers. Emotional appeal is key.
4. Myopia serves nothing. Always look ahead by at least 20% more than your clients. It's part of a copywriter's job.
5. Always remember that you are selling something, not only products or services, but ideas, concepts and aspirations.
6. Information seldom comes in neat packages. It's your job to pull in the bits and pieces and present the big picture to your client.
7. Don't expect to get it right the first time. No one expects that. Focus instead on getting it right in the most efficient ways possible.
8. Keep your client in the loop. Clients may not be expert copywriters but they are the experts in the field you are writing about.
9. The first draft is always the worst. The first ideas come to everyone. Dig deeper for greater originality and appeal.
10. Assert your expertise. Listen to suggestions but exercise your own expert judgement. You are responsible for the final result.
11. Credibility is currency. Error is fraud. Ensure that every writing piece is without grammatical or factual errors. Even the drafts.
12. Want to be a great editor? Try reading your sentences from right to left (English script). It's easier to spot errors that way.
13. Copywriting is an element of design. Form follows function in every type of communication, including written content.
14. Insist only on the highest quality work, even if the client is satisfied with what currently exists. If you can do it better, do it better.
15. Never steal another's work. Plagiarism is the scourge of the industry. It's easy to discover and impossible to explain away.
16. The best approach to adopt is the reader-centric one. It requires empathy and results in total understanding of customers' mind.
17. Research. Research. Research. Then research some more. Then some more. Research. Have some time? Research.
18. Know when to stop tweaking. Perfection is the result of the work doing what it's supposed to. All other forms are non-existent.
19. Copywriting is a lot like Mathematics. There is a perfect system. There is an elegant solution. And logic always take priority.
20. Know the language. Know its every nuance. Your language is your source of all copywriting expertise. It's your fountainhead.
21. A copywriter is an artist and a scientist. Copywriters are adept at making information speak to the right and left brain.
22. Try beginning with a mind map first, then do an outline. Chaos is the cradle of creativity. There will be plenty of time to organize.
23. No one cares how great you are. Everyone cares how you can make their lives great. Talk about your customers, not yourself.
24. Knowing a language does not make a copywriter, just as knowing a song's lyrics does not make a musician.
25. Your words will be judged by those who are not in the business of words. It's up to you to clarify expectations before starting.
26. There's no set time to write, just as there's no set time to enjoy the day. Whatever works for you is fine, just meet the deadline.
27. Don't begin with a description, unless it's essential. Instead evoke a thoughts-train. Ask a short question or state an assumption.
28. Copywriting is the domain of those who can truthfully convince customers of their expertise. Be that copywriter.
29. When did it become cool to treat customers as fools? Be good to readers. Every copywriter is obliged to create ethical content.
30. The first eleven words of any paragraph sets the tone for the rest of the piece. Pay attention to the first eleven words.
31. Vary your sentence lengths for greater interest. Long sentences slow down time. Short sentences speed up time.
32. Tone of voice is critical. We use tone of voice to sense feelings and receive emotional feedback.
33. You are only as good as your last tagline, paragraph or advertorial. Smart copywriters never believe they've achieved perfection.
34. Use jargon carefully. A specialized audience will expect and appreciate it, but to the uninitiated, it will be nonsense.
35. Use gender-neutral language. Your copywriting is going out to the human race. Be inclusive.
36. Watch the labeling. Some audiences do not like being referred to as 'victims'. Neutral labels hide negative connotations.
37. Get the punctuation correct, and know the correct names. Virgules, octothorpes, pilcrows, and interpuncts are proper terms.
38. Hyphens, dashes, and minus signs are often incorrectly interchanged. Use them properly. Misuse is tantamount to misspelling.
39. Watch the redundancies. 'In my personal opinion' is redundant. Redundancy is the enemy of accuracy.
40. Watch the vocabulary. 'Revert to you' means 'I will turn back into you.' Clients may not know this. Copywriters must know this.
41. American or British spelling? Either one is acceptable as long as there is no interchange. That is a copy crime.
42. Clients trust you with their content. Convert their words into actions that create positive outcomes for their business.
Quantico course: Introduction to Copywriting
What copywriting is and is not
Learn to differentiate between the three primary forms of written communications, and understand what makes copywriting a function of communication and design-thinking.
Copy & writing: finding function and purpose
What makes copywriting different from other written forms? Learn how copywriters think and use communication to author meaning instead of merely defining narratives.
Creating action: verbs in communication
At the heart of professional copywriting is a stimulus that calls for action. Learn how copywriting creates an action-oriented stimulus in the minds of consumers.
Storytelling: scalable and succinct
What makes a copywriter different from an author? Do professional authors and professional copywriters follow the same rules? Learn how to adapt stories to copy.
Paragraphs, points, and procedure
The functions of a paragraph are different for each form of writing. Learn how to structure paragraphs that perform other copy-driven purposes besides just organising.
Bring it home 1: the consumer-driven document
At this point you will have learnt the building blocks of a document. Let's put your new skills to use by creating your first copy-driven piece of writing.
Print media: copywriting in physical spaces
Traditional media copywriting exists in one dimension. That doesn't mean it has to be flat. Learn the rules of copywriting for pure print environments.
Personalities and prejudices: minding audiences
Copywriting begins in the writer's mind but ends in the mind of the reader. Take control of the copywriting process as it evolves from media to mentality.
Copywriting as a mental construct
From think to ink to think, a copywriter's job is to manage the mental relationships between texts and thoughts. Learn how to map and manage these vital relationships.
Copywriting as a written construct
From words to worlds, a copywriter's job is also to balance realities with possibilities. Learn how the professional copywriting mindset manifests itself as a physical form.
Copywriting as a visual construct
Audiences don't just want to read words, they want to experience them in their minds. Learn how to create audience experiences by layering meaning with textual references.
Copywriting as an oral construct
Words are always spoken, and not necessarily out loud. Every element carries tone. Learn to build and harmonise your copy's tone of voice across all your printed and digital pieces.
Everything exists for a reason
We're always communicating, even when we do not intend to. So we might as well take control. Learn how professional copywriters achieve pure copywriting nirvana by applying the mantra of necessity.
Context + Content + Intent = Meaning
What is content if it cannot be understood? Learn how to communicate meaning instead of just words and images, by prioritising the intention and context of your content pieces.
Content hierarchies and reasoning
Content isn't created equal. Some experiences are more valuable than others. Learn how to organise your content into attention hierarchies that appeal to audience reasoning.
Beautiful mathematics of copywriting
If you can measure it, you can own it. Why else did Shakespeare use math in his works? Learn the natural ratios and formulas that define and underscore beautiful writing.
Bring it home 2: selling solutions to problems
By now you will have mastered the craft of humanising communication. So let's apply your new skills to some higher-order functions, like editing the human mind.
Copywriting as a written construct
From words to worlds, a copywriter's job is also to balance realities with possibilities. Learn how the professional copywriting mindset manifests itself as a physical form.
A conundrum: We like to buy; we don't like being sold to
Why are there queues for Apple's products, but no one cares about the 20% discount voucher from the restaurant next door? Learn what selling really means in the mind of a buyer.
Selling products and features
Differentiation is always a good thing, unless you're the only one in the market. Learn how professional copywriters convey differentiation in markets saturated with homogeneity.
Selling benefits and ideologies
Products can be copied. Features can be copied. Even benefits are easy to imitate. What is impossible to replicate is the mindset created deep within the consumer. Learn how to write an ideology.
Design-thinking paradigms: shifting copy online
Digital is not merely an extension of offline practices, but the re-invention of communication and its dimensions. Learn how design-thinking merges these worlds.
Digital spaces and screen rules
Like a piece of paper, a screen is a form of technology, with its own rules and limits. Learn how copywriting changes according to the technology it is created for.
Rich Media, Which Media, Pitch Media
We call it rich media simply because more of our five senses are being activated, as opposed to print media which only activates sight. Learn how to pitch content to its media.
Pictures: quintessence of copy & writing class
The human mind thinks in pictures. So why do we keep feeding our audiences words, when the mind's native diet is images?. Learn the quintessence of pro copywriting.
Video: Copywriting in the post-YouTube era
Why has video become the dominant form of communication? Is video always more engaging than other forms of communication? Ready to learn a new, multi-faceted language?
Bring it home 3: Copywriting transformative brands
At this point you're well on your way to building your own powerhouse of communication. Let's apply our learnings towards transforming your brand content.
In-the-moment copywriting: The buying decision
We understand that copywriting is a sales function. So when does the decision to buy occur? Learn how copywriting is both a stock and flow concept of purchasing.
Capstone project: Socialising vs sanitising content
We've all heard about being authentic when communicating. But does authentic mean being truthful or just tactful? Learn how to tell, then sell the difference to your advantage.
Semantics: Making meaning of web searches
Why is it if you misspell your name on a word processor you get ugly red lines, but Google will automagically suggest the proper spelling? Learn the amazing power of semantics.
Copywriting's future: VR, AR, and new traditions
Copywriting is an old practice with a long future. Content will continue to evolve and be evolved by social and technological progress. Learn where it's all going to end.
See what makes Quantico workshops better
Learn With The Best
Your workshop is constructed and facilitated by Quantico Lead Instructors. Lead Instructors have the requisite 11 years experience, plus have either won awards in their respective workshop zones and/or are directly pegged to the ISO 9001:2015 framework within Quantico to develop workshops for Asian market needs.
ISO 9001:2015 Certified
Your workshop is created within an audited system that is fully committed to the highest international quality standards. As an ISO 9001:2015 certified organisation, Quantico is dedicated to complete customer satisfaction. That means no short cuts. Everything we build has a documented process and absolute accountability.
Source of Truth
Your workshop is a result of academic research and industry insights. In addition to developing content workshops, Quantico is also a publications firm. We author papers and journal articles on positive findings, and publish 85% of findings for free online at our research site, 'R-Resources'. 100% of our research goes into developing and refining our curricula.
Long-Term Relevance
Your workshop is future-proofed and region-secured through a series of research and trend-spotting methods that keep your organisation ahead of its markets. We listen to and understand your goals. Then we put these goals through our internal surveillance audit to ensure that your learning tools are relevant and valid for a minimum of four years.
Complete Competence
Your workshop is customised to your most specific details, regardless of size or intricacy. Sometimes, though, you'll want a little help getting started. Quantico's Lead Instructors help you understand your choices so you can make informed, unbiased decisions that are truly beneficial to your teams and your organisational learning requirements.
Reinventing Support
Your workshop goes beyond its start and end dates. At Quantico we've reinvented the bar on innovating lifelong learning support. We believe it's not enough to rely on just your notes after your workshop ends. That is why your Lead Instructors will remain on hand to provide you with best-in-class post-workshop support.
More resources to learn and master copywriting
A world of copywriting abilities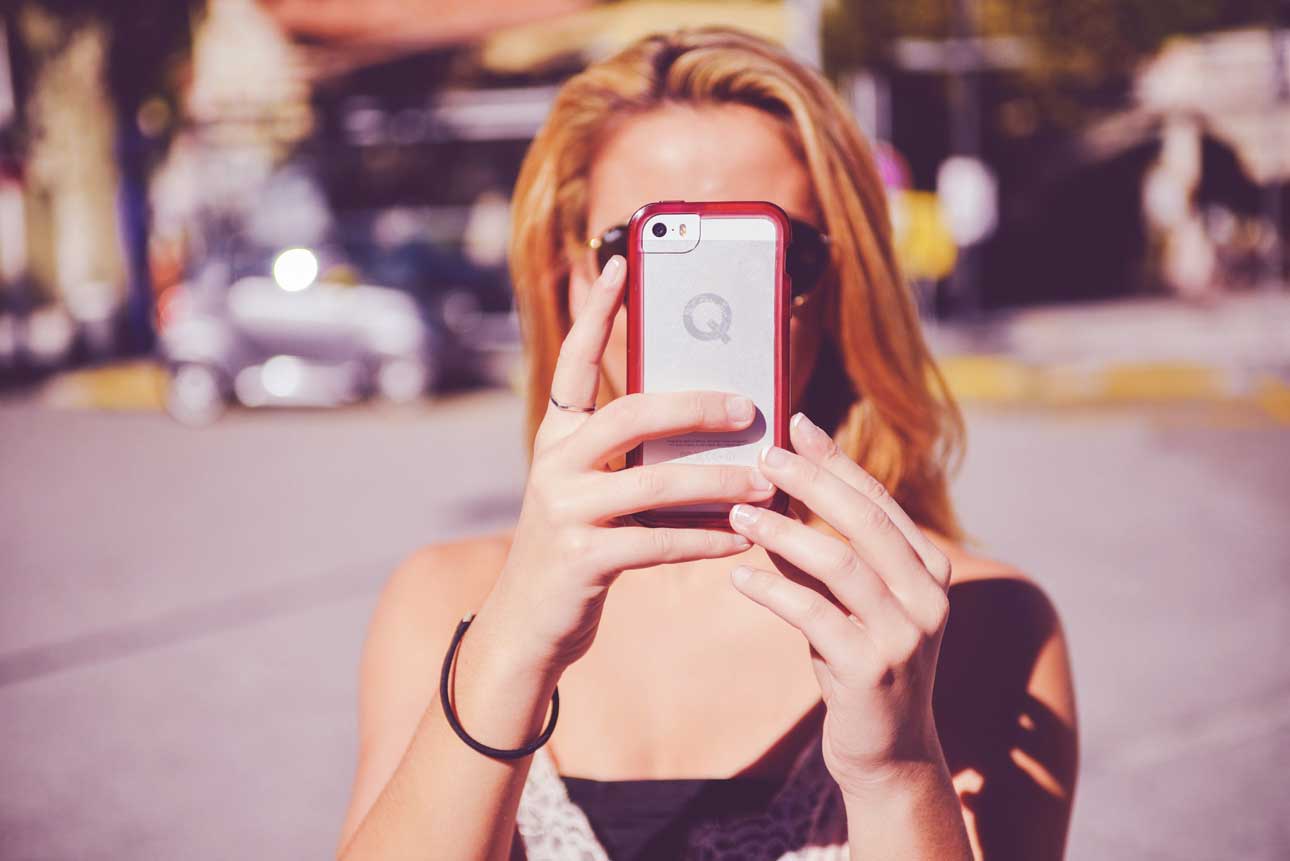 Introduction to Copywriting course: Copywriting is all around us, in several forms and not just written communication. This is an important lesson which we will cover in our copywriting courses and workshops. From screen to print, and audio to scents, the unique pervasiveness of copywriting is easy to appreciate, once you know what you're looking for. Formal training goes a long way in uncovering how copywriting — words, images, sounds, and smells — makes sophisticated and subtle attempts at winning over our minds every day. You will learn how to investigate these layers of meaning at your course, then proceed to construct your own layers of meaning by using multi-sensory texts to appeal to Singapore and Asian markets.
Augment your copywriting abilities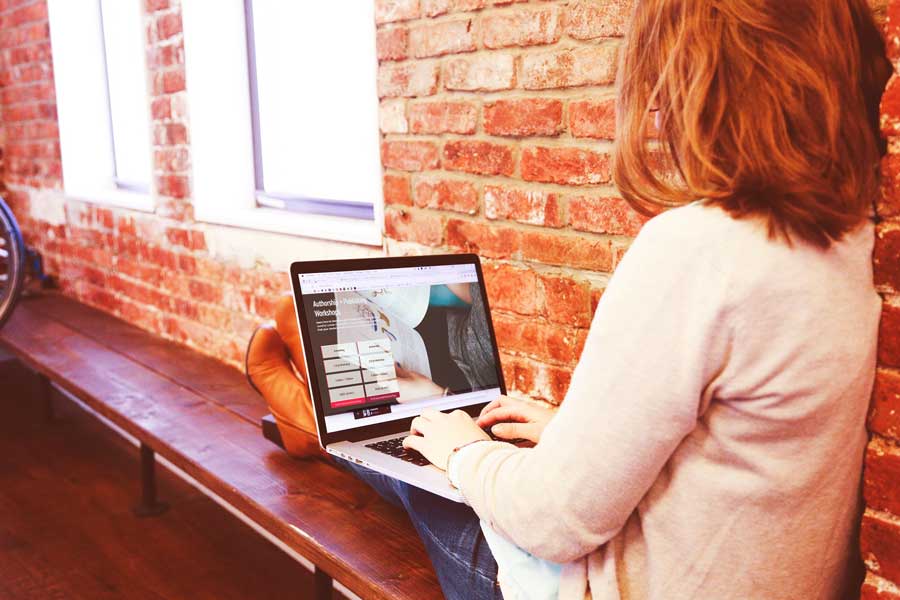 Learning expectations: The 'Introduction to Copywriting' course teaches you the fundamental tools necessary to write elegant copy across a range of B2B and B2C functions. We will begin by looking at copywriting from a historical context and understand its function and purpose, then progress to examining our human-content relationships. We will apply these learnings to constructing and de-constructing taglines, paragraphs, and narratives. The course builds upon each module's knowledge, and interstices modules with real copywriting projects and live examples. Participants have plenty of opportunities to get hands-on with every project and real-life portfolio.
Apply your copywriting abilities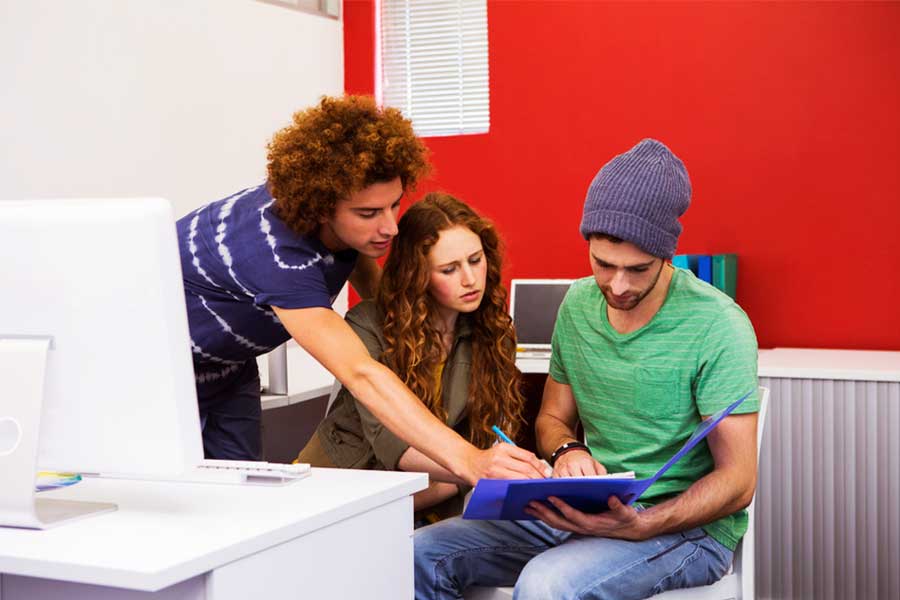 Learning outcomes: The course sequence progresses according to your and your group's abilities. Because each group is small enough to provide you with maximum individual attention, you are always in control of your learning pace. Your progress is constantly monitored by your course instructor, and feedback comes from both your instructor and your peers. By the end the course, you will have a formal set of tools to write viable copy. Your core skill set will equip you to create professional copywriting pieces for work, for personal use, and across related disciplines including design, editorials and content marketing.
Assess your copywriting abilities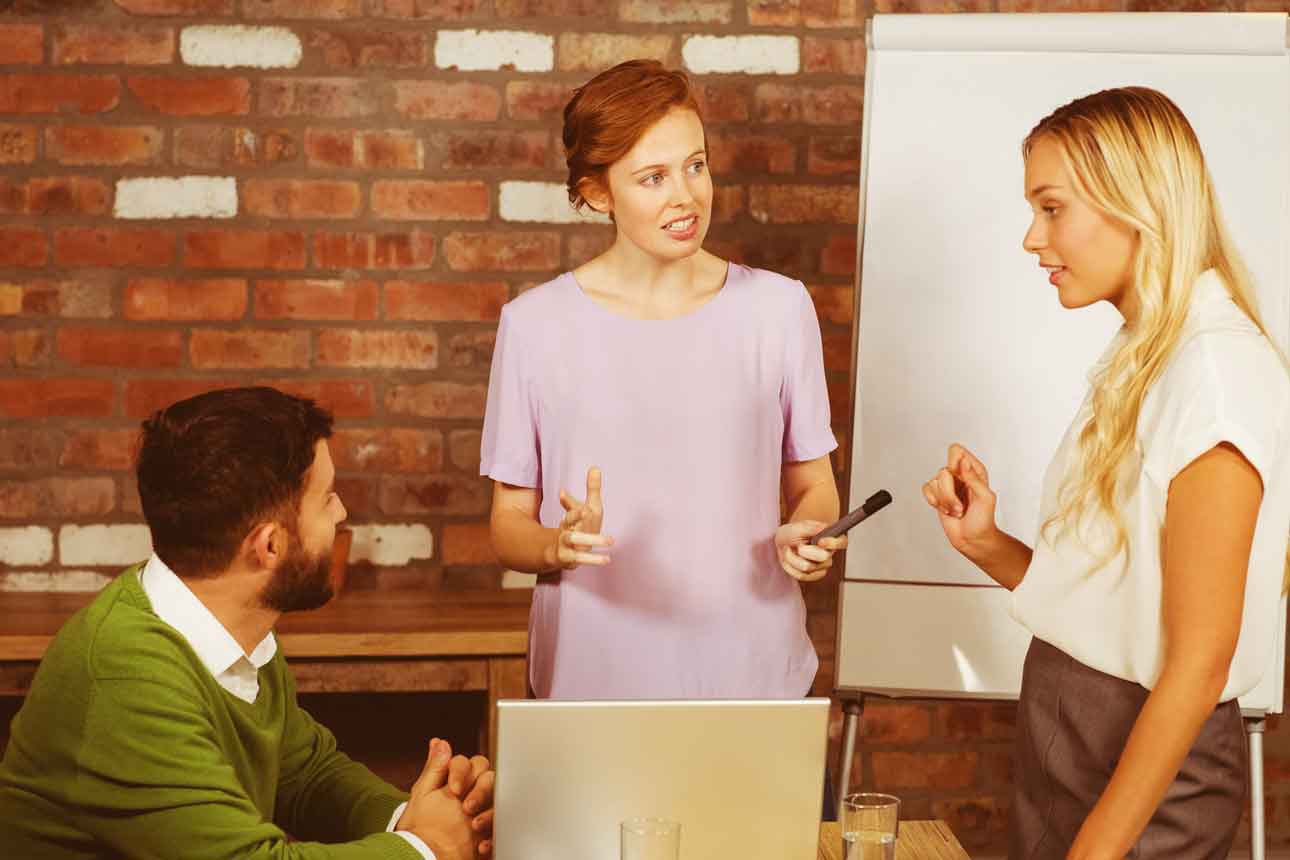 Capstone assessment: Every piece of copy you learn create at your course will be a result of purpose-driven thinking. The course always emphasises consistent improvement through informal questions and answers, peer-to-peer reviews, and the final assessment. Your final copywriting assignment (the capstone project) is assessed for your ability to apply relevant tools and skills learned at the course, and your intention to deliberately and purposefully convey meaningful content to consumers of varying backgrounds and interests. Your assessment will be graded by your course instructor. Successful completion of all course modules and the capstone assessment results in a Certificate of Completion.
Advance your copywriting abilities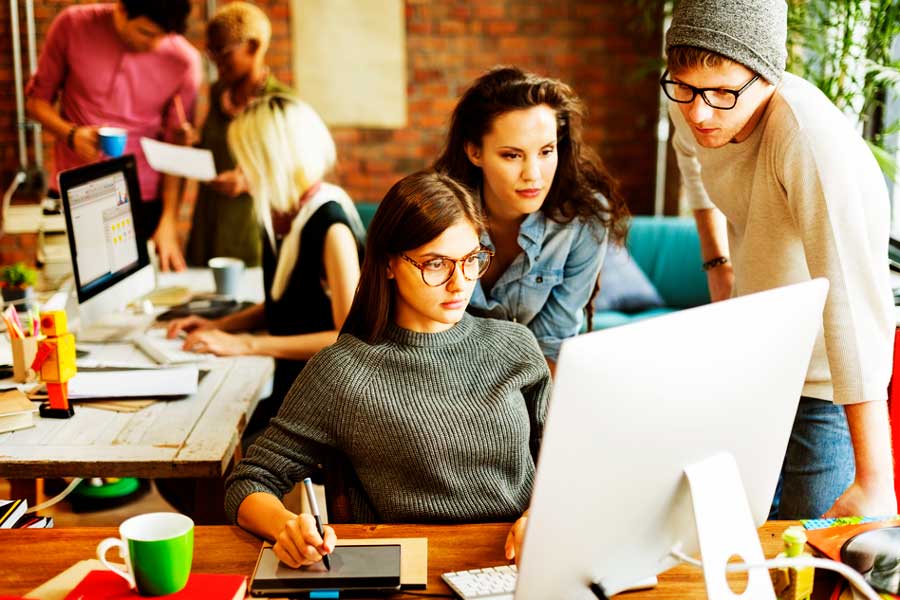 Go Beyond: 'Introduction to Copywriting' is a core skill set course for organisations, individuals, and brands tasked with creating or managing copywriting projects. This copywriting course is essential for teams and professionals working in community management, marketing, social media engagement, public relations, and for creative agencies who use copywriting across graphic design functions and concepts. 'Advanced Copywriting' is onsite and currently only offered in Singapore. You can find more information here on the 'Advanced Copywriting' Workshop in Singapore Page [+]
Add to your copywriting abilities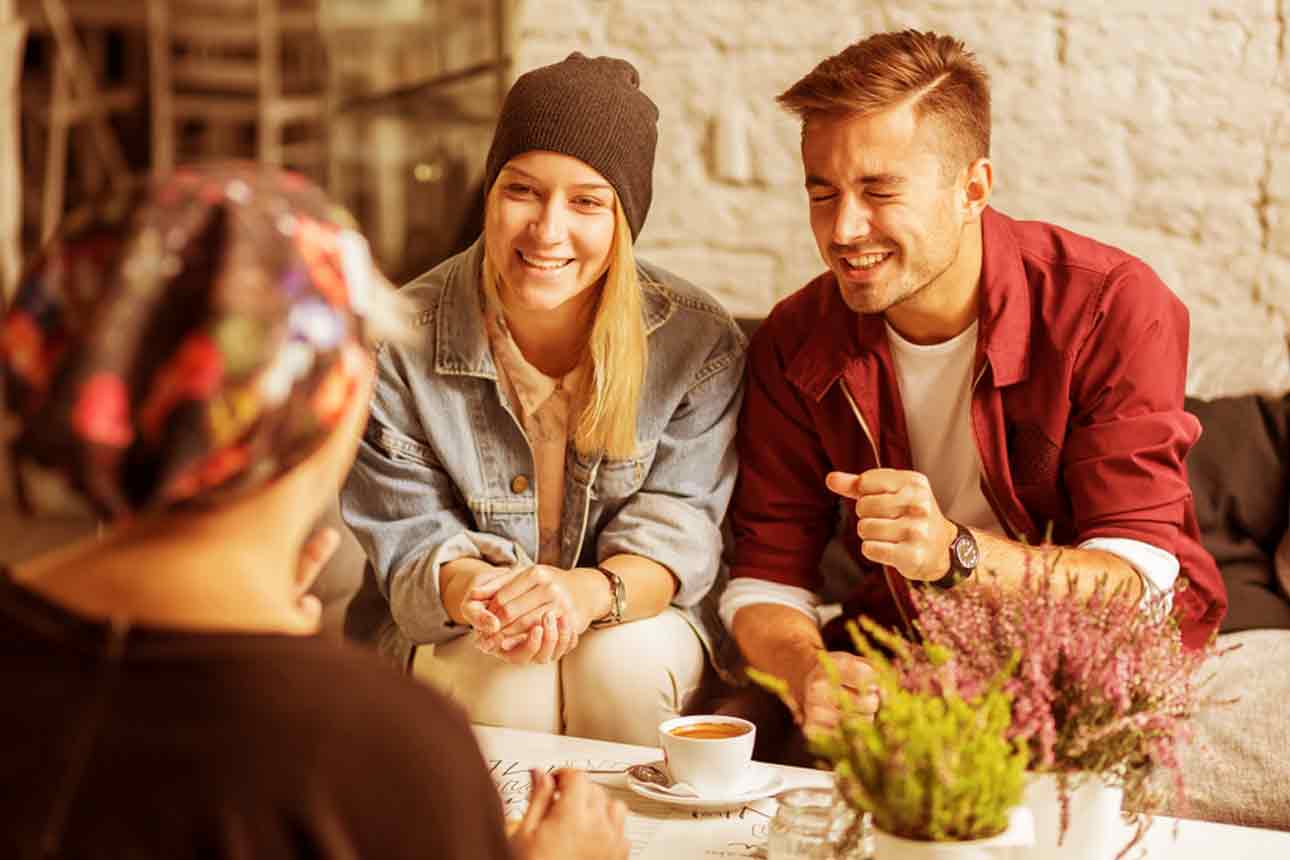 Advanced Copywriting Course: No previous experience is necessary or assumed. Participants who have achieved a certificate of completion at the 'Introduction to Copywriting' workshop are eligible to attend the 'Advanced Copywriting' course at Quantico. 'Advanced Copywriting' is a one-day course. There are no fees for the 'Advanced Copywriting' course. However, eligible candidates must demonstrate completion of 'Introduction to Copywriting' to a sufficiently high degree to qualify. Note that participation in Advanced Copywriting is by invitation only. Workshop schedules are organised together with participants.
Build your copywriting presence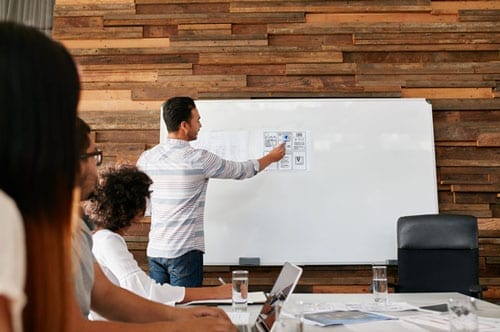 At the turn of the twentieth century, when copywriting was finding its legs, 1000 words or more was completely acceptable in about any print advertisements, and was even considered necessary to build sufficient presence. How much is enough today? What signals do we use to measure quality and sufficiency? This workshop will investigate the decreasing attention spans of consumers, and introduce you to the metrics of copywriting. We will learn to use content ratios, layout equations, and image-to-text scales that determine the minimum amount of content required to generate maximum presence and impact.
Break your current expectations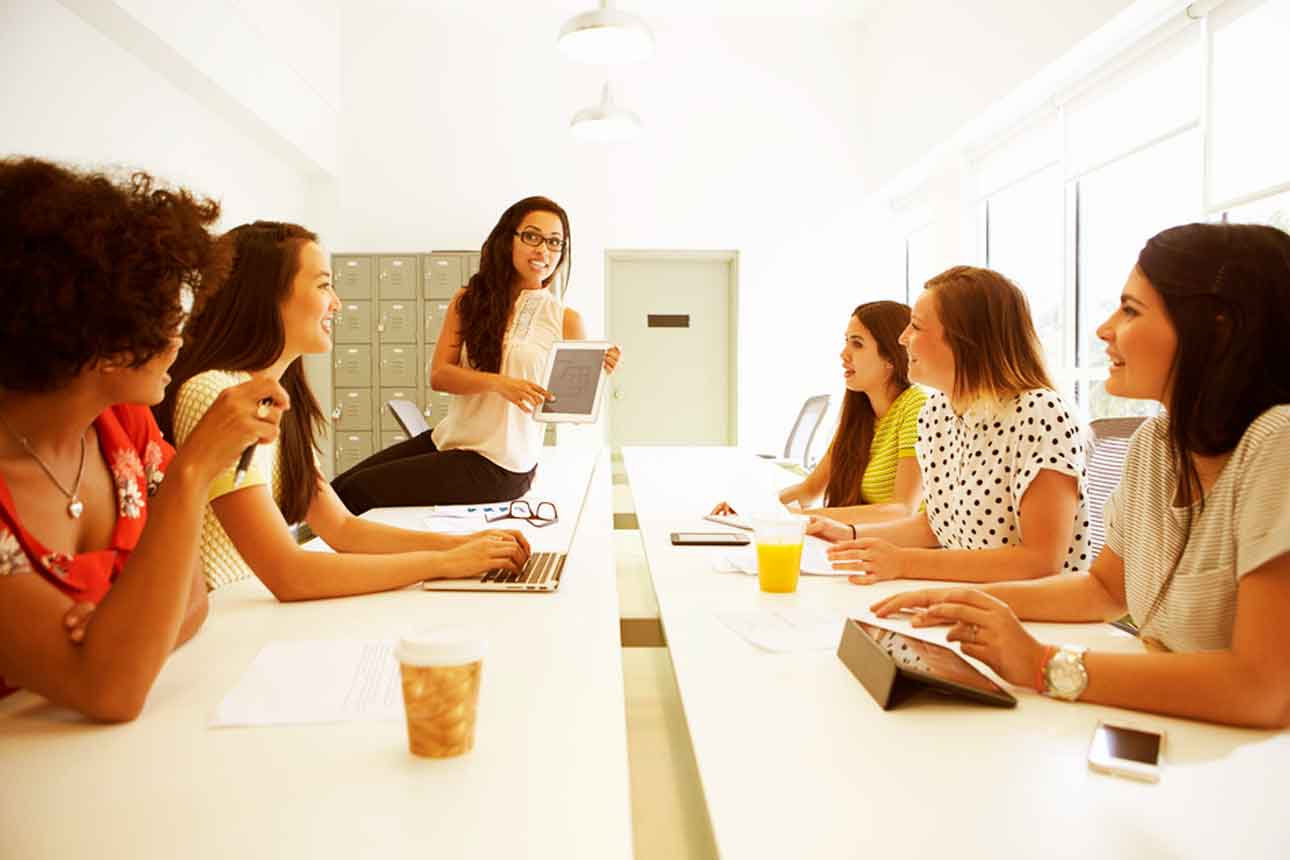 Many of us think of copywriting as an artistic function, anchored within the purview of agencies and in-house writers. Many also believe that to be an effective copywriter requires inspiration and creative skills. 'Introduction to Copywriting' exposes participants to the world of professional copywriting. You will learn how copywriting is much more akin to a science than an art, and that creativity itself is a product of mathematical functions and design-thinking. Participants can look forward to lively modules in which we examine, hold, or break apart the notions that society has of copywriting and its effectiveness on consumer behaviour.
Brand your copywriting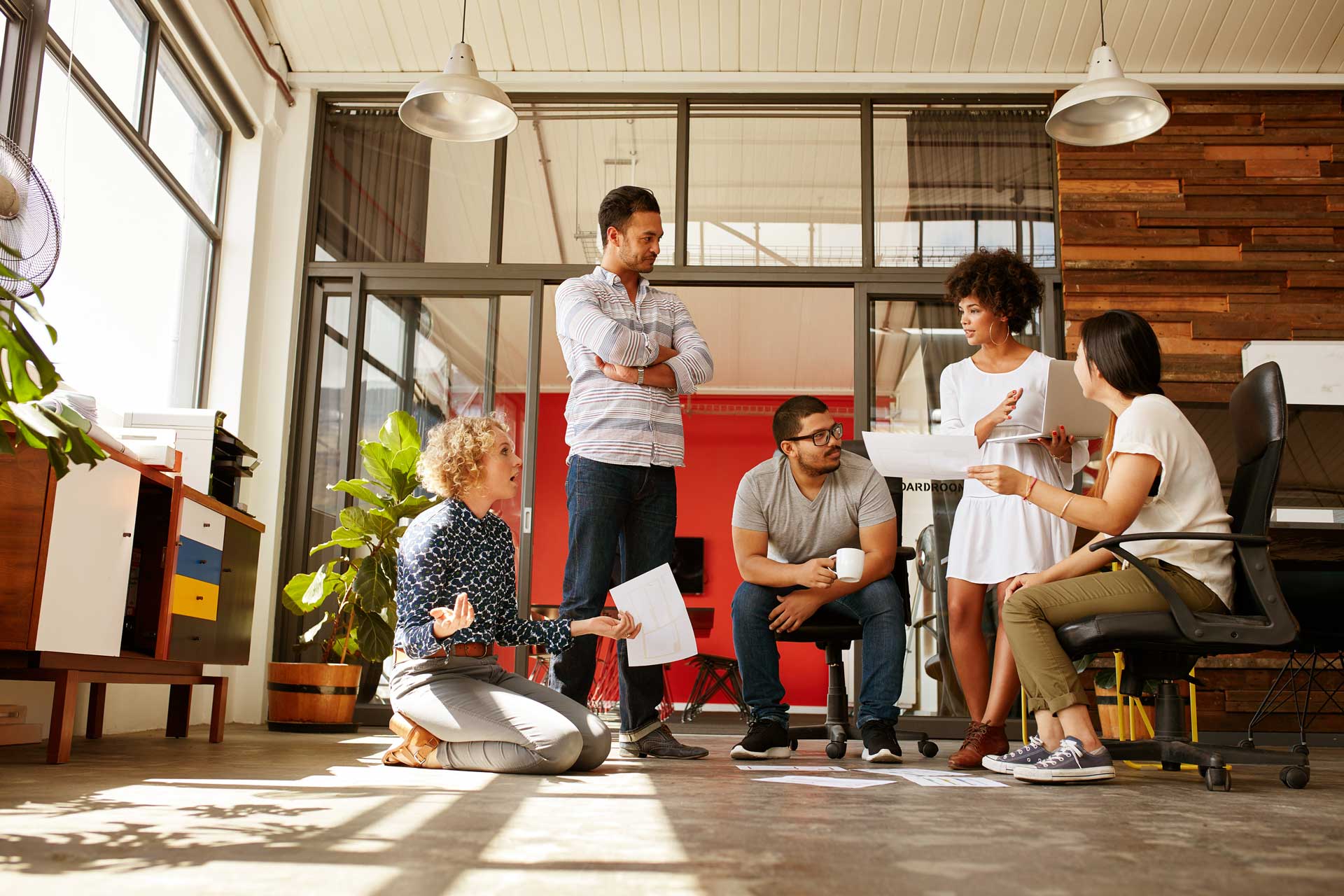 Interpretation is inevitable. How do we control what people think about when they read our copy? Enter brands. This copywriting workshop will look at what brands are, how they work, and most importantly, where they are created. We will trace the evolution of branding, from its basic agrarian roots to its present multi-billion dollar commerce, and understand why copywriting creates economies of symbols in the minds and markets of our societies in Singapore and the rest of the world.
Create meaningful relationships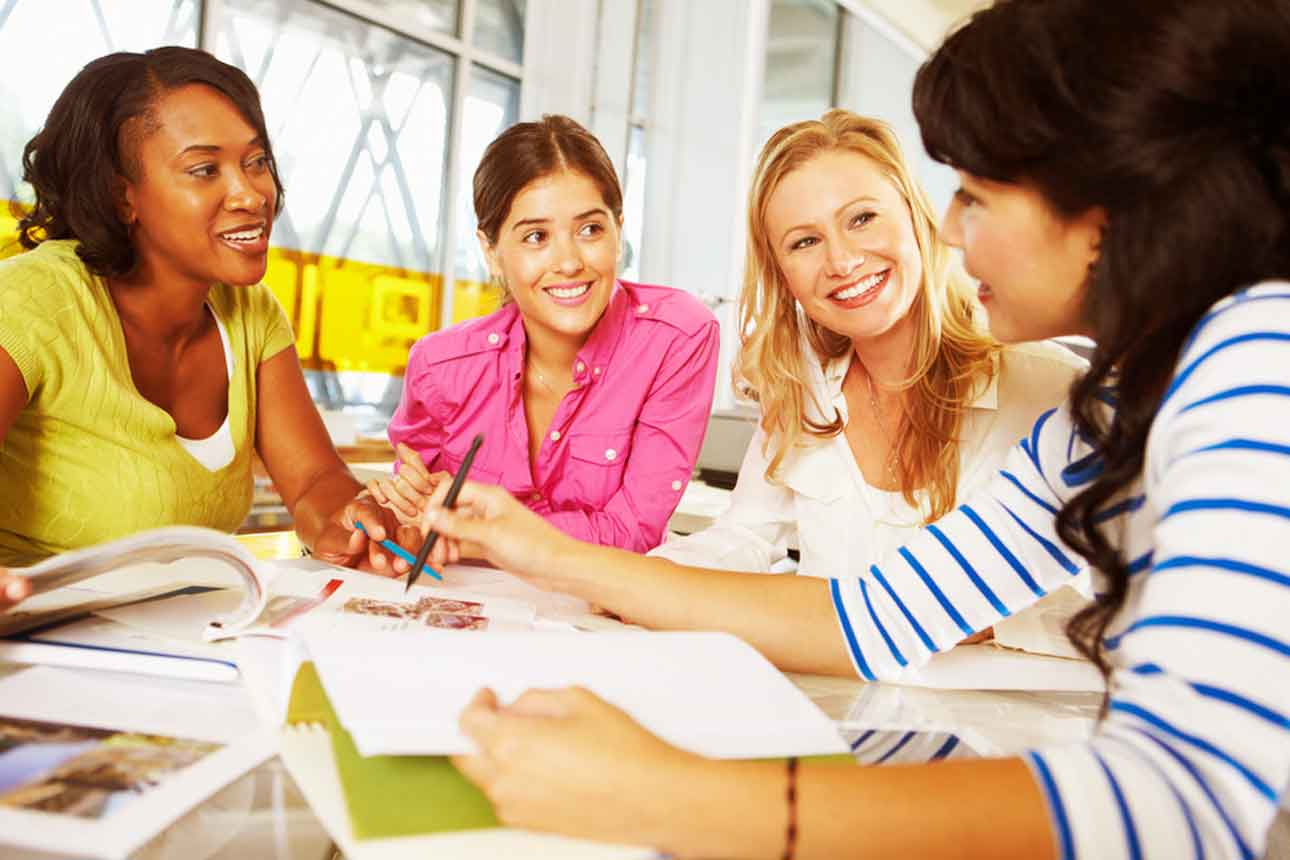 The highest form of copywriting is multi-sensory communication. Over the course of your copywriting workshop we will explore the (powerful and historic) relationships between texts, images, and sound. We will use introductory semantics and semiotics to discover how meaning is generated in the human mind as well as on search engines and online technologies. You will be able to produce texts that engage the highest number of senses, and open new channels to engage with our audiences on multiple levels.
Compel your consumers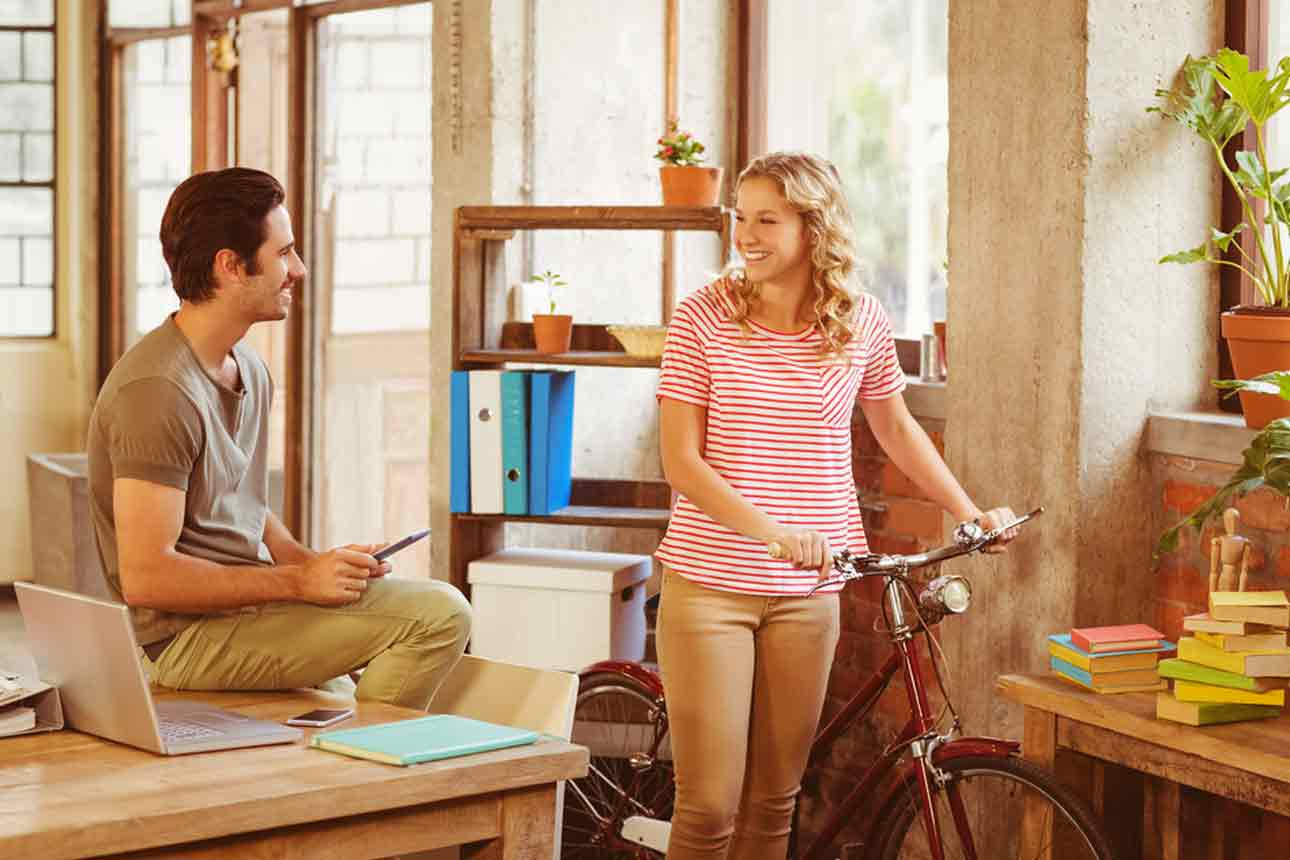 What's the difference between a writer and a copywriter? What drives consumers to choose stories and narratives over reports and white papers? And how does copywriting create engagement in ways that reports and white papers seldom achieve? Storytelling is a large part of copywriting. Yet professional copywriters are different from authors and novelists. We will examine these differences during the copywriting workshop, to understand how copywriters achieve the same results that authors do, but through our own specialist tools and rules. We will learn storytelling techniques that prioritise brevity over length, precision over expressions, and actions over descriptions.
Cross over disciplines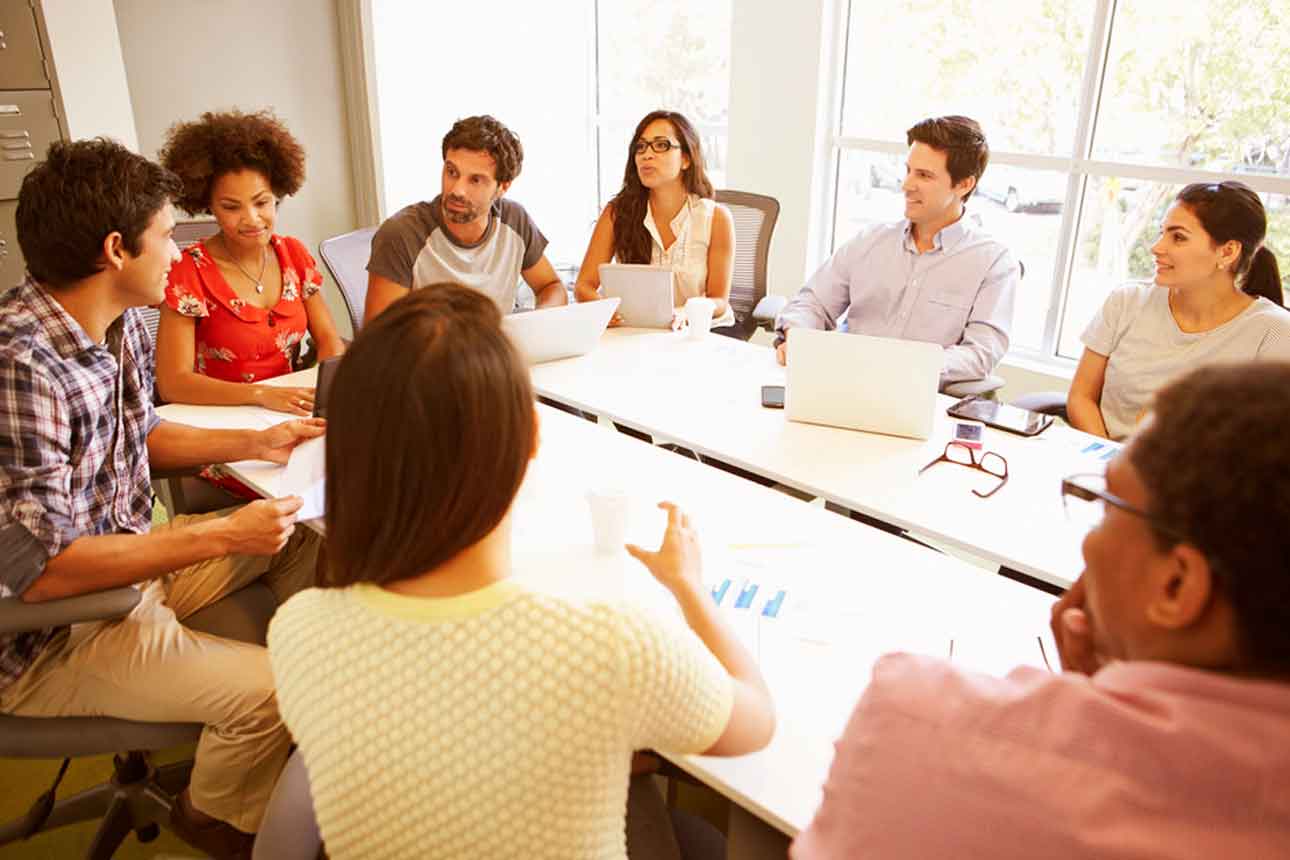 Copywriting is a broad field of study that has its roots in multiple fields of study. 'Introduction to Copywriting' crosses over disciplines to provide a truly holistic learning experience, by exposing participants to as many related fields as possible. We will discover how the best copywriting processes (including the world's top taglines and slogans) rely heavily on mathematics and formulas to arrive at their perfected states. This workshop will introduce you to a rich array of topics and learnings that directly impact the effectiveness of copywriting, including psychology, mathematics, design-thinking, politics, semantics, and literature.
Common copywriting functions
Advertorial Copywriting:
Advertorial copywriting converts your readers to customers by pointing out the benefits of doing business with you.
B2B Content Copywriting:
B2B copywriting sells your business's value propositions to all your prospects by pinpointing what makes you special.
B2B Collateral Copywriting:
Collateral copywriting invites customers to learn about your organization, and articulates the many benefits of dealing with you.
Copyediting and Proofreading:
Copyediting and proofreading refines your content to pure, distilled perfection so your readers only absorb your message.
Direct Mail and EDMs:
EDM copywriting evokes responses from your customers by highlighting how your offering can fill your customer's needs.
Events Copywriting:
Events copywriting persuades your prospects to buy into your event by showcasing the benefits and value of participation.
Glossaries and Indices:
Glossary and index copywriting organises content for readers to easily and immediately access key information.
Manuals Copywriting:
Manuals copywriting distils technical texts into easy bits of information that reduce ambiguity and enhance user experiences.
Media Copywriting:
Media copywriting sparks interest in your news-driven publics, and content-virality across print and digital channels.
Mobile Apps Copywriting:
Mobile app copywriting optimises written content on small screens for big impact, to maximise the attention and engagement of your readers.
Naming and Taglines:
Naming and tagline copywriting articulates a unique identity and clear value proposition for your business and its projects.
Packaging Copywriting:
Packaging copy drives home the benefits of consuming your products, which stimulates loyalty and brand buy-in.
Résumé and CV Copywriting:
Résumé copywriting organises your successes into concise bits of useful information that show the benefits of hiring you.
Sales Pitch Copywriting:
Sales pitch copywriting converts passive recipients to active participants with sales pitches that promote dialog over monologue.
Script Writing:
Script writing draws in your audience by making them the stars of the show, prioritising their gains in consuming your products.
Social Media Copywriting:
Social media copywriting promotes engagement with your business through content that has variety, vitality, and virality.
Speech Writing:
Speech writing converts your message into meaningful words that scan well and inspire action in audiences.
Technical Writing Copywriting:
Technical writing speaks the languages of your products and of your customers to ensure clear, total understanding.
Tenders and Grants Writing:
Tenders and grants writing integrates your proposal seamlessly with the criteria against which its efficacy is measured.
Transcription:
Transcription expertise ensures your verbal communication is accurately transcribed to written and electronic text.
Translation:
Translation expertise expresses and preserves the integrity of your copywriting's message in any major language.
Typography and Fonts:
Typefaces convey the spirit of your words. Develop oodles of type experience to help your clients implement the best typeface for their content.
Website Copywriting:
Website copywriting invites both people and search robots to rate your products and your site with the highest score.
White Papers:
White papers ably present your organisation's information with purpose and authority that inspires a desired reaction.
Visit Quantico Copywriting Agency Singapore → to learn more about copywriting, editing, and proofreading services.